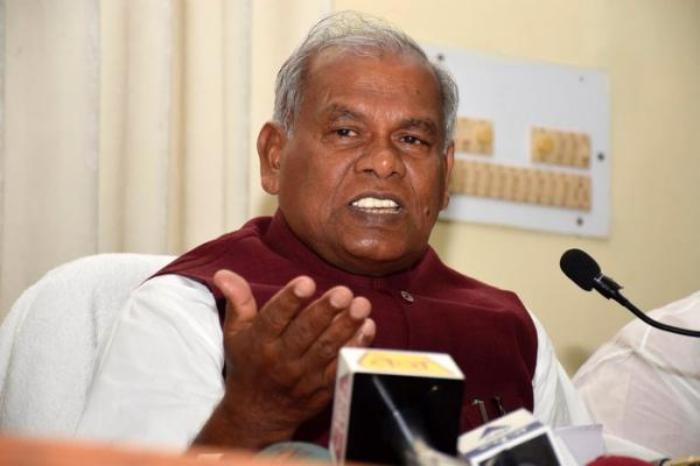 Reacting to Prime Minister Narendra Modi's statement over the Dadri lynching and the protest against Ghulam Ali, Hindustani Awam Morcha founder Jitan Ram Manjhi today said that the former must have commented after a lot of thinking.
"It would not be good to comment on what the Prime Minister said because he must have said it after a lot of thinking and I accept it," Manjhi told the reporters here.
Earlier, Prime Minister Modi had said that the incidents of Dadri lynching and protest against Ghulam Ali were 'unfortunate' indeed, but asserted that the Centre could not be blamed and also lashed out at the opposition accusing them of playing 'politics of polarization'.
In an interview to Anand Bazaar Patrika, the Prime Minister said, "These incidents are unfortunate. However, there is no connection to the Centre since these issues are related to law and order and are the concern of the state governments."
He also stressed that the Bharatiya Janata Party (BJP) has always been against 'fake secularism' and always opposed to 'pseudo secularism'.
-ANI