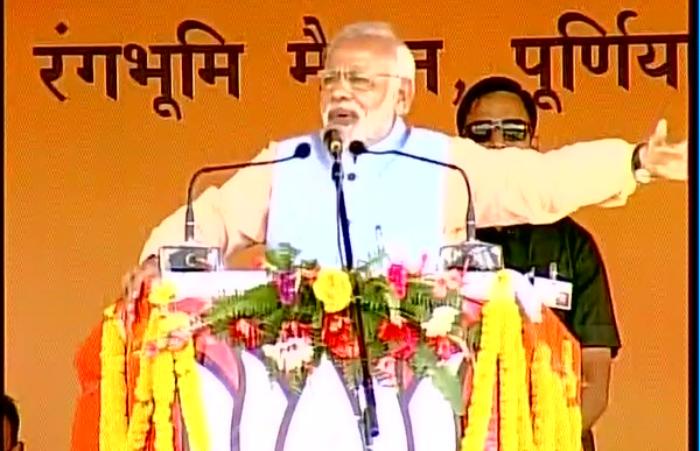 Prime Minister Narendra Modi, on 2 November, lashed out at Congress and reminded them of 1984 anti-Sikh riots.
"They (Congress) have been in power for more than 35 years. Today is 2 November. Remember 2 November of 1984. There was killing of Sikhs in the entire nation following the days when Indira Gandhi was assassinated. There were serious allegations against the Congress Party and its leaders," Prime Minister Modi said addressing a rally in Purnea, Bihar.
"It is ironical that the Congress Party is giving lectures on intolerance. It does not suit them. The Congress is indulging in drama as the tears of the 1984 riots victim have still not been wiped," he added.
Congress president Sonia Gandhi will meet President Pranab Mukherjee this evening to highlight the 'growing intolerance' in the country.
According to reports, the Congress president is also expected to lead a party delegation to the Rashtrapati Bhawan on 3 November.
The move comes on the back of writers, scientists, filmmakers and others returning their awards to protest against the Dadri lynching case, attacks on intellectuals and the 'growing intolerance'.
The Congress president had earlier described the recent events as the "diabolical design" of divisive forces to spread hatred, which posed a threat to the country's unity.
-ANI