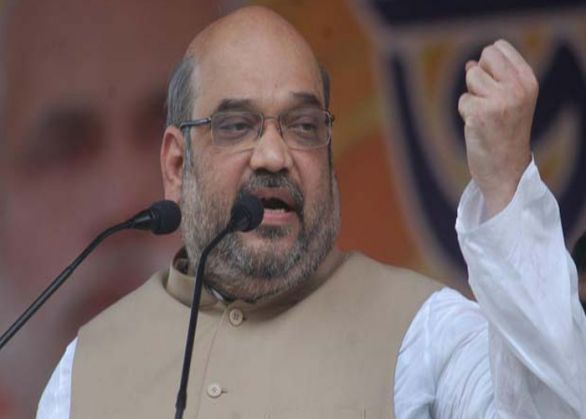 The Bharatiya Janata Party (BJP) President Amit Shah on 29 October said that celebrations will break out in Pakistan if his party loses the Bihar Assembly elections.
Addressing at a rally, Shah said, "Galti se bhi agar BJP Bihar mein haar gayi toh Jay-paraajay to Bihar mein hogi lekin patakhe Pakistan mein jakar jalenge (If the BJP loses in Bihar even by mistake then crackers will be burnt in Pakistan)."
Further taking a jibe at Nitish Kumar, the BJP President said that the Bihar Chief Minister was carrying the burden of RJD chief Lalu Yadav and the Congress.
"Nitish Kumar has the burden of Lalu Yadav's jungle raj and Congress' corruption," he said.
Polling for the third phase of the Assembly elections was held yesterday across 50 assembly seats spread over six districts.
The voting for the first two phases were held on October 12 and October 16, during which 81 assembly constituencies went to polls.
The fourth and fifth phase of polling is due on November 1 and November 5 respectively.
The counting of votes and declaration of results for 243-seat Bihar Assembly will be held on 8 November.
-ANI