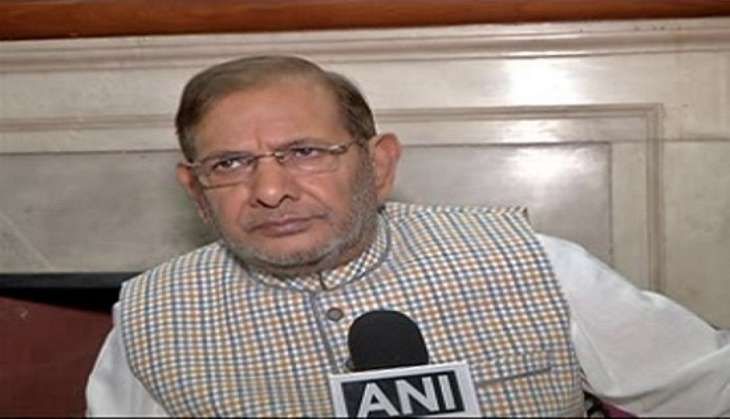 Following the suspension of 44 Congress legislators in Gujarat on 23 August, the Janata Dal (United) came out in support of the grand old party of India and criticised the move of the Speaker calling it an undemocratic action.
JD (U) leader Sharad Yadav said that suspending MLAs was not the solution while insisting that there should be a discussion.
Also read: Gujarat Speaker suspends all Congress MLAs for protest over Una incident
"This is a new trend coming up. A similar incident happened in Tamil Nadu and now it has happened in Gujarat. This is not good for the health of democracy," said Yadav.
"To suspend the people is no solution, to listen to all views and find a way out is a democracy. No one can suppress a discussion. The more you try and suppress a topic, the more it comes up," he added.
Gujarat Assembly Speaker Ramanlal Vora on 23 August suspended all opposition Congress MLAs for a day from the assembly after they refused to end their protest over the 11 July Una incident.
There was chaos in the state assembly as the Congress MLAs repeatedly trooped into the Well to demand an inquiry into the incident as also a commitment from the BJP-led state government to announce the steps they would be taking to assuage the hurt sentiments of the Dalit community.
Days after the 11 July thrashing, the Dalits were again attacked in Samter village of Una Taluka in Gir Somnath district. The Dalits were returning after participating in Dalit Asmita Yatra in Una town. The mob threw stones at police and Dalits, injuring many. The police had to resort to a baton charge to disperse the rioters.
-With inputs from ANI