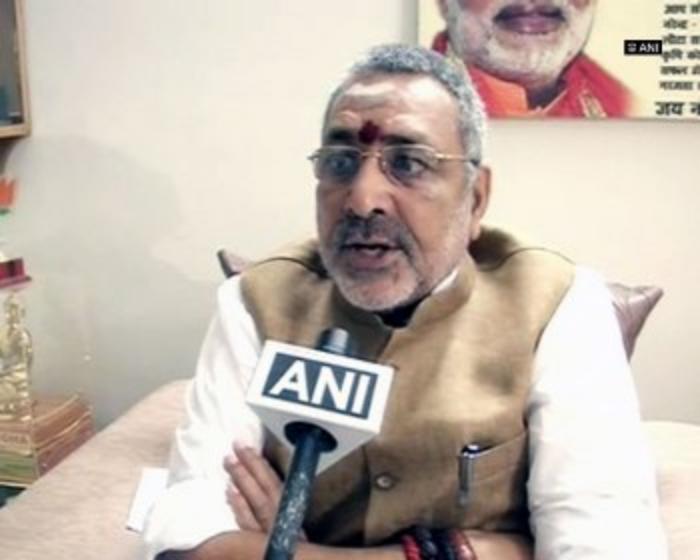 Condemning the remarks on beef made by Rashtriya Janata Dal (RJD) leader Raghuvansh Prasad Singh, Union Minister of State for Micro, Small and Medium Enterprises and senior Bharatiya Janata Party (BJP) leader Giriraj Singh today said that the 'whole clan of RJD has gone mad.'
"I am very much hurt by hearing this statement of Raghuvansh Prasad. I think all this spoken as a well thought strategy made by Lalau Prasad Yadav and Nitish Kumar. Whatever he is speaking is unacceptable and cannot be tolerated," Singh told ANI.
"I think Lalu and his party leaders are making these kinds of statements just for the sake of votes. I think the whole clan of RJD has gone mad," he added.
Earlier, Raghuvansh Prasad Singh had said that people used to eat meat in Vedic period also and there is proof of it in the ancient texts.
-ANI