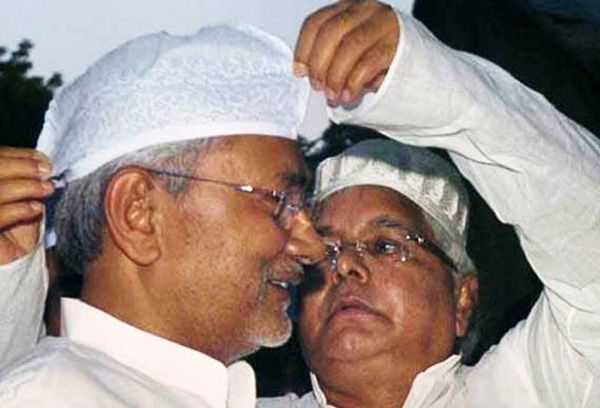 At a press conference today, RJD chief Lalu Prasad Yadav announced that JD(U) chief Nitish Kumar will be Bihar's chief minister for a third straight term.
Taking a dig at PM Narendra Modi., he said that the Grand Alliance will overthrow the fascist regime in the country. He also said that he will tour the country and create a people's movement against Modi government, adding that Bihar results will have long-term impact on national politics.
He added that keeping Modi government in Delhi will break the country into pieces.
As per the counting on 32 seats out of 243, the Grand Alliance has won 25 seats while the remaining 7 seats are with NDA.