The fourth phase of Assembly elections in Bihar is scheduled to be held on 1 November. In this phase, the polling will be held in 55 constituencies from six districts in the state.
In continuation to our list of constituencies and interesting facts about them, today we will talk about Valmiki Nagar in West Champaran district.
At a glance
The constituency was created in 2008 as per the recommendations of the Delimitation Commission of India.
Total number of eligible voters in Valmiki Nagar are 2,67,580 out of which 1,45,532 are male and 1,22,046 are female.
Rajesh Singh of JD (U) is the sitting MLA of this constituency and his 2010 win saw him secure 42,289 votes. Mukesh Kumar Kushwaha of RJD came second with 27,618 votes.
This year, Singh is contesting the elections on a Samajwadi Party ticket and Irshad Hussain from Congress will be representing the 'grand alliance'.
Valmiki Tiger Reserve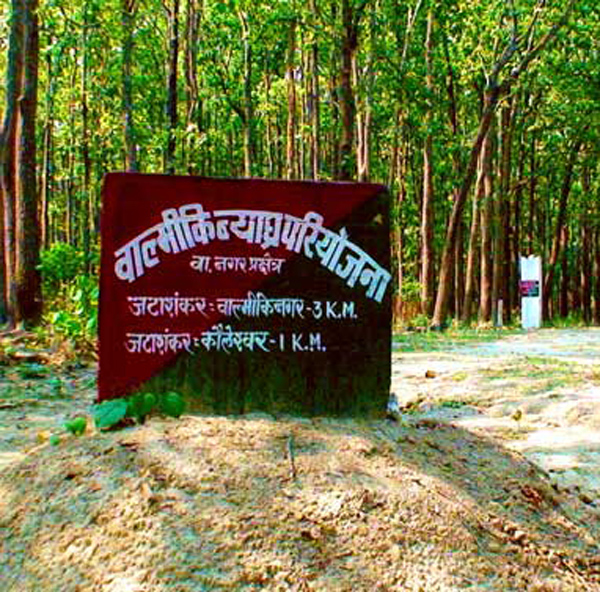 The tiger reserve is spread over an area of 899.38 square kilometres and consists of Valmiki National Park and Valmiki Wildlife Sanctuary. There were 22 tigers in the reserve till 2013.
The forest area was initially owned by the Bettiah Raj and Ramanagar Raj until the early 1950s.
Reportedly, 241 different species of birds are spotted in the reserve including Nepal kaleej pheasant, three-toed quail, flycatcher, grey shrike, green willow warbler, etc.
There are seven types of forests found in this area and it is a great tourist attraction. Some of the other major attractions are Bhariyari Watch Tower, Rohua Nana boating, Manor trek, etc.