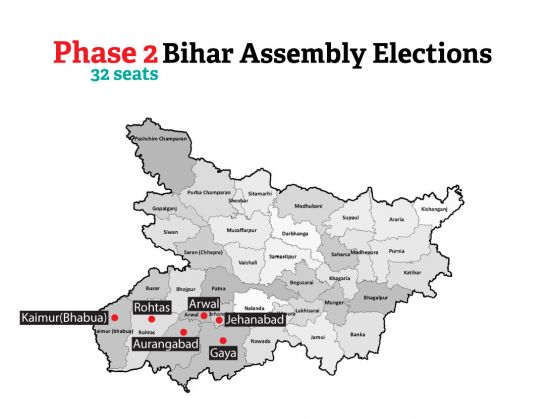 First phase of the Bihar Assembly elections ended on 12 October, with a voter turnout of 57 per cent, which is a record for Bihar. Polling was held for 49 of 243 constituencies in the state.
Now it is nearly time for polling in the second phase of the elections which will be held on 16 October. A total of 458 candidates will be contesting for the 32 Assembly seats.
Let's take a look at the 32 constituencies and candidates of the key political parties who will be contesting from them.