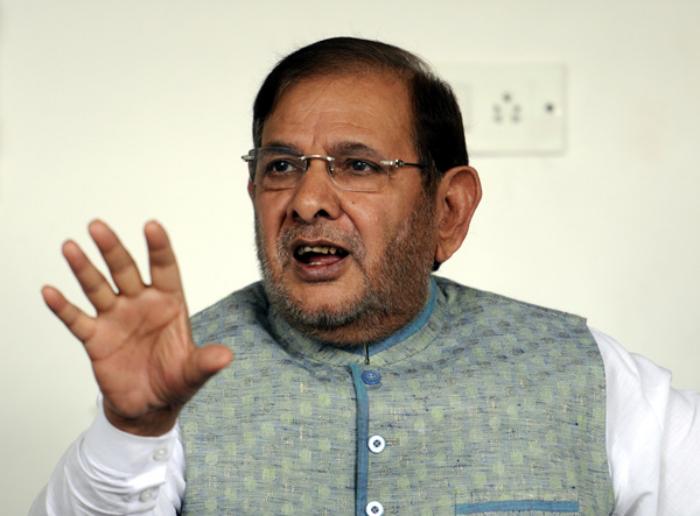 With trends putting the grand alliance ahead of the BJP-led NDA, JD(U) chief Sharad Yadav described it as a "victory of principles over moneybags", asserting that the Nitish Kumar-led grouping will win close to 150 seats.
"It was a very difficult fight. On the one hand were moneybags and on the other were principles. It is a victory of principles over moneybags. We will win over 150 seats," he told reporters.
Misa Bharti, daughter of RJD chief Lalu Prasad, said in Patna that RJD and JD(U) will win most of the seats as party supporters burst crackers in anticipation of a victory.
BJP leaders, who in the early morning were upbeat about their prospects as initial trends showed them ahead, turned subdued.
Party leader and Union Minister Ram Kripal Yadav said it was up to the top brass to analyse the results.
However, BJP leader Prakash Javadekar maintained that the fight remained close and was hopeful that they could still turn it around in the later phases of counting.
He also claimed the pattern of voting was different this time with members of a same family seemed to have voted for different political parties.
Meanwhile, most channels have put the JD(U)-RJD-Congress alliance firmly ahead of the NDA with some of them showing them ahead in over 150 seats in the 243-member assembly.
Officials trends available for nearly 150 seats on the Election Commission website showed the grand alliance leading in more than 90 seats against the NDA in 50 odd seats.
-PTI