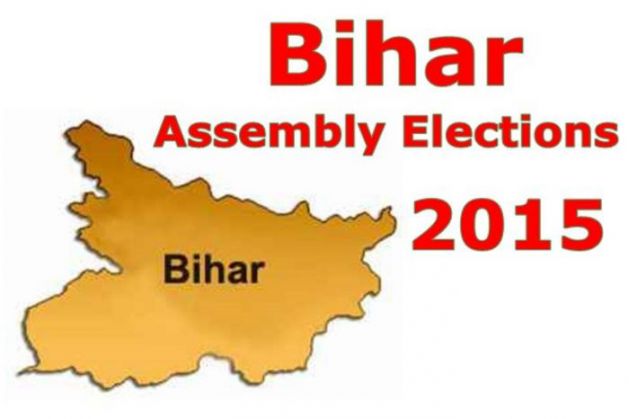 The Bihar Assembly elections concluded on 5 November, and the entire nation will now wait for 8 November - the day when the election results will be announced.
This Assembly elections saw as many as 1,038 of the total 3,450 candidates with criminal backgrounds contesting the polls .
According to a study, this forms 30 per cent of the total candidates from 158 political parties and independent candidates.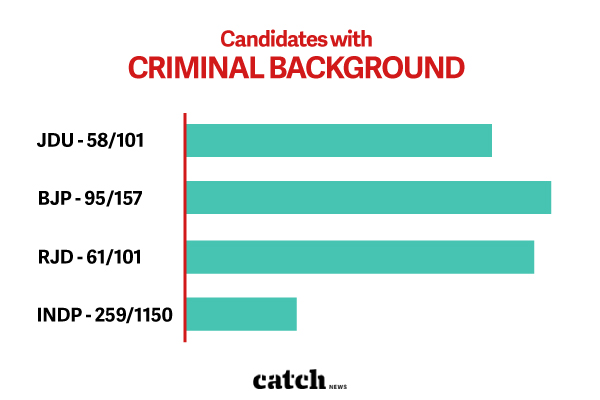 BJP has the maximum number candidates with criminal background
In the party-wise list of candidates, Bhartiya Janta Party (BJP) was on top with 95 of 157 candidates fielded by it having criminal cases registered against them.
RJD stood at second, JDU third
After the BJP, Rashtriya Janta Dal stood second with 61 of the total 101 candidates. Following RJD, the third was Janata Dal-United (JD-U) with 58 of its total 101 candidates.
8 candidates accused of rape
This time 58 candidates had declared cases related to crimes against women. Eight of these 58 had declared cases of rape in their affidavits.
259 of 1,150 independent candidates had criminal cases against them
According to the report, 259 of the total 1,150 independent candidates have declared criminal cases against themselves. Others include cases related to robbery, dacoity and kidnapping.
Of the total 243 constituencies, 196 have have three or more candidates with criminal cases.