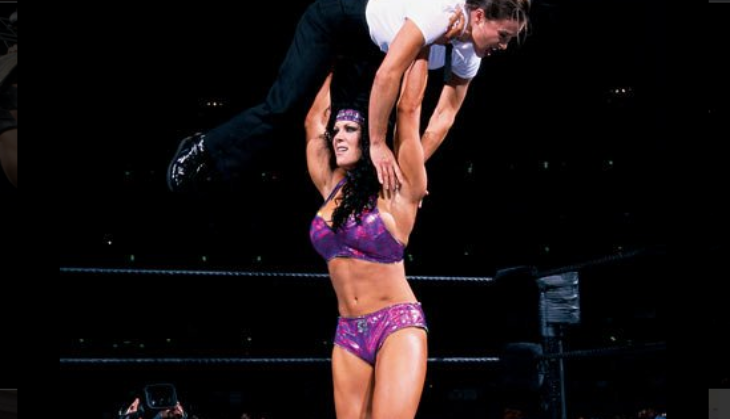 World Wrestling Entertainment star and actor Joanie Laurer (better known as Chyna) was found dead at her Los Angeles residence on Wednesday. She was 45 years old. 
Her manager Anthony Anzaldo confirmed the news, saying she was found dead in the afternoon by police officers, after receiving calls from a friend who told them that she was inside her house and not breathing. No cause of death has been determined so far and is currently under investigation by the police and LA County Coroner.
Chyna was a huge WWE star in the 1990's, famously dubbing herself as the "ninth wonder of the world." She went on to become a part of the wrestling squad that called itself "D Generation X" and was also the women's WWE world champion.
Towards the end of her WWE career, Chyna started performing as an actor in the adult entertainment industry and simultaneously in mainstream films. She, unfortunately, joins the long list of WWE professional wrestlers who have died relatively young, including the likes of Curt Henning, Rick Rude, The Ultimate Warrior, and Owen Hart.