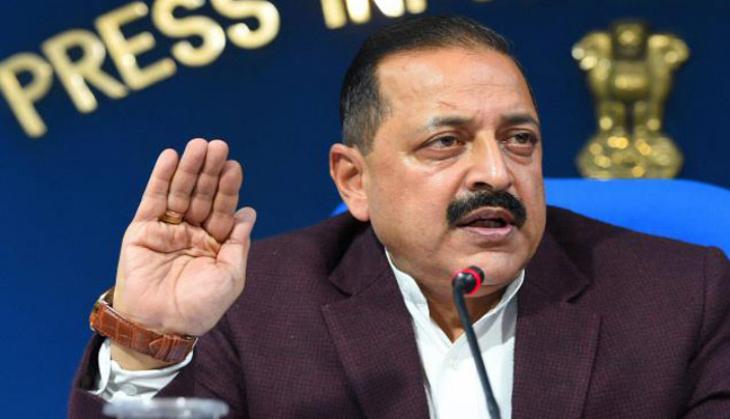 Newly-appointed Union Sports Minister Jitendra Singh on 19 June extended his warm wishes to the Indian contingent heading into this year's summer Olympics Games to be held in the Brazilian seaside city of Rio de Janeiro.
"As an Indian, as a citizen and also currently looking after the Ministry of Youth Affairs and Sports, it gives me an added pleasure to express my good wishes to the larger contingent which is larger than ever before. And we have huge talent going to Rio this time, whether it is in the form of shooter or badminton contingent, discus thrower, gymnasts.
I am sure the entire country is looking up to them with great expectations. And the good wishes of 130 crore people of this country are going to accompany them when they will leave for Rio," Jitendra said.
He further informed that the ministry had provided this Indian contingent with all the assistance depending upon their requirements.
"I have been in this ministry only for the last two to three weeks, but we have made sure that as far as possible, there should be every kind of assistance and operation made available to each of these players depending on his or her requirements. And the ministry would never lack in doing so," he added.
The 59-year-old further hopes to see India entering double digit in the medal tally this time.
"Last time it was 6 and I hope this time it is double digit," Jitendra said.
The Indian Olympic Association is going to send the nation's largest ever delegation i.e. 96 athletes for the upcoming games.
The Rio Olympics is slated to take place from August 5 to August 21.
-ANI