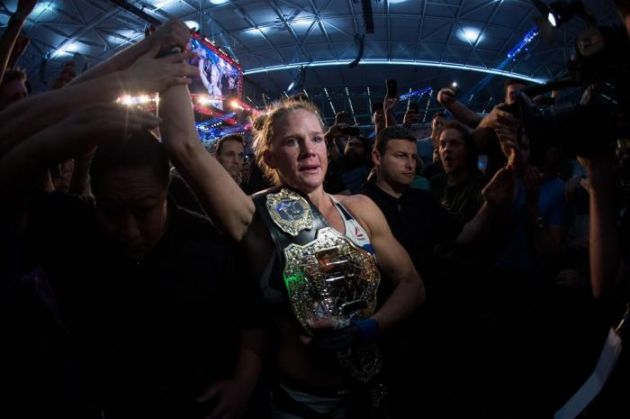 Former professional boxer and mixed martial artist Holly Holm pulled off one of the biggest sporting upsets of the year on Saturday, 14 November, when she knocked out reigning UFC Women's Bantamweight Champion Ronda Rousey at UFC 193 in Melbourne, to become the new champion in her category.
Rousey, the most dominant fighter at UFC in recent memory, began the bout well, and seemed to be in control of proceedings in the first round. The tide, however, turned in the second round, when Holly Holm's resolute defence began to wear out her American compatriot.
A few seconds into the second round, Holm lended a vicious sidekick into Rousey's neck, who immediately collapsed to the floor as a result of the blow. Holm showed no respite, and lended a few more punches to Rousey's face, thereby knocking her out to become the new undisputed 135-pound women's champion.
Watch the video of the knockout below: