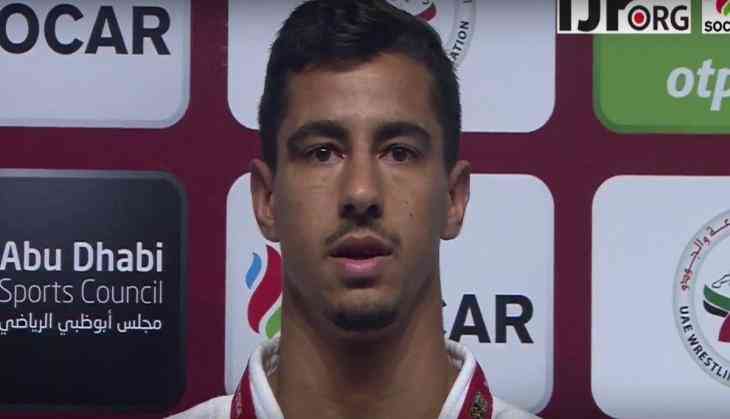 In a humiliating incident that took place on international sports platform, UAE refused to play Israeli national anthem for judo gold medal winner Tal Flicker.
Tal grabbed gold medal for his country in the men's under-66 kilogram category at the Judo Grand-Slam in Abu Dhabi.
Every sportsperson plays for his country in an effort to win Gold medal for his/her country. A sport like Judo reflects the hardwork that a player goes through.
Tal made his country thorugh an extensive hadwork that he had done in his game to achieve Gold. But the hosts seemed not to be happy as they refused to play national anthem.
In a video that had went viral on social media, the hosts also humiliated the top performer by not hoisting the flag of his country.
When asked by Israel's Channel 2 news about the incident later, Mr Flicker said that "the anthem that they played of the world federation was just background noise. I was singing 'Hatikvah' from my heart."
Here is the video:
Wow. Israeli wins gold in Judo in Abu Dhabi, which refuses to show Israeli flag or play its national anthem. So he sings it quietly himself. pic.twitter.com/EuJbcP4wTu

— (((Yair Rosenberg))) (@Yair_Rosenberg) October 26, 2017