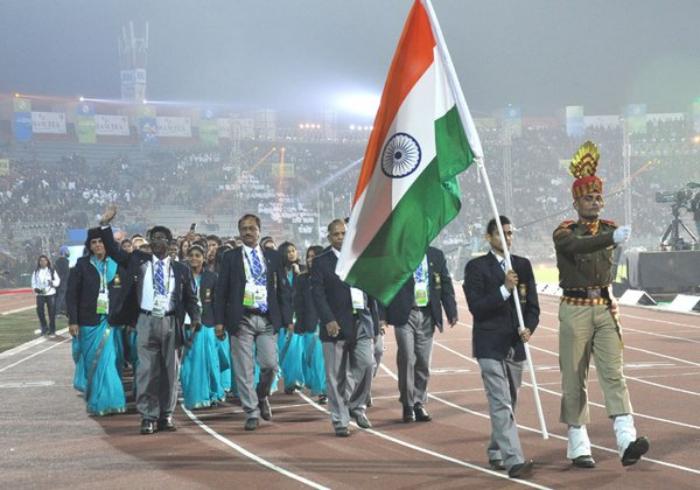 The Indian contingent at the 12th South Asian Games continued to dominate the proceedings in Guwahati and Shillong, with more medals on the third day of the event on Sunday, 7 February.
India's Sambo Lapung clinched the gold medal in the men's 69 kg category in weightlifting, while Saraswati Rout bagged top honours in the women's 58 kg section in the same sport, to take India's gold count to 17.
With six silvers and one bronze medal as well, India comfortably lie at the top of the tally with a total of 24 medals.
India's closest competitors so far, Sri Lanka, remain second with 5 golds and an overall medal count of 26.
Pakistan, meanwhile, are in the third spot with one gold, two silvers and four bronze medals. Bangladesh, Nepal and Afghanistan occupy the fourth, fifth and sixth positions, respectively.
Minnows Bhutan and Maldives are yet to open their account.