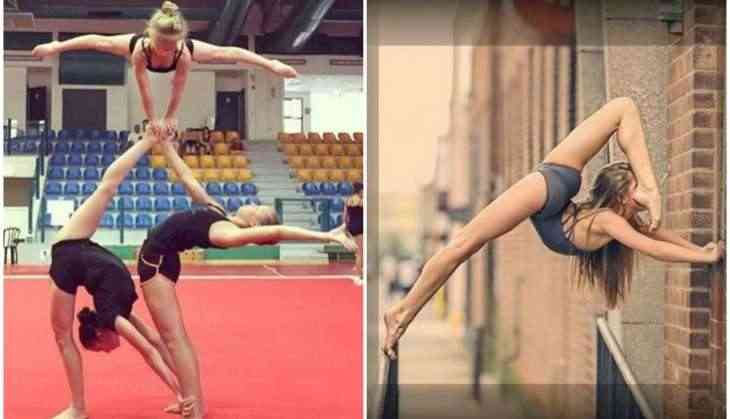 The Sports Authority of India (SAI) has decided to hold a 16-day senior national gymnastics coaching camp for men and women here from October 3 ahead of the 48th Artistic World Championship.
SAI had conducted a trial for the October 25-November 3 Doha event on Saturday, which was skipped by top gymnasts Rakesh Patra and Dipa Karmakar. While Patra boycotted the trial after being frustrated by the "absurdity" of the selection criteria, Dipa missed it due to fitness issues.

Interestingly, SAI had initially said that the Indian team for World Championship will consist of 2 men and 2 women gymnasts and gave the dictat to select the team on all-around basis instead of judging the athletes on the performance of individual events, which left many gymnasts stumped.
However, Dr Rajinder Pathania, Project Officer (Teams) in his letter Monday included three men and three women in the list of campers for the coaching camp at IG stadium.
The women's team comprises Pranati Das, B Aruna Reddy and Papiya Das, while the men's team consists of Aditya Singh Rana, Gaurav Kumar and Abhijeet Kumar.
The coaches panel will include G S Bawa, Jay Chakarvarti, BL Bhayskar and Rajib Saha.
The Gymnastic Federation of India (GFI), which is not recognised by the Indian Olympic Association (IOA), had also written a letter to SAI DG Neelam Kapur, noting the irregularities concerning the selection trial.
It raised questions on the selection policy, the formation of selection committee, the selection of judges and the short notice on which the trial was conducted.
The stand-off between the Sports Ministry and GFI had left the athletes in the lurch after the former refused to clear the team for the World Championship, saying that the federation stands suspended as per the National Sports Code.
Uncertainty over the gymnasts' participation at the Doha event ended last week with the SAI deciding to hold trials for the event on September 29 and 30.
-PTI