Rohan Raj
| Updated on: 14 February 2017, 3:34 IST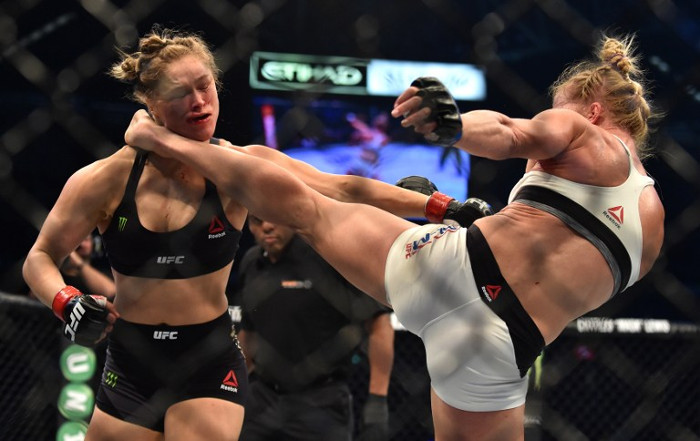 Ronda Rousey suffered severe injuries during her bout against Holly Holm in November 2015.
Her sister Maria Burns Ortiz revealed that a part of Rousey died in that fight in Australia.
She has almost six months to recover and prepare herself for the rematch scheduled on 9 July.
Love her or hate her (and it seems everyone does), Ronda Rousey captures an MMA audience like no other. For years we've debated whether MMA is "mainstream" and whether the sport has finally hit the big time.
Also read: 10 highest-paid cricketers in IPL
The year 2015, arguably more than any other year, introduced MMA to the uninitiated, and Rousey was leading the charge. Whether it was defeating Cat Zingano with an armbar in 14 seconds (shortest match in UFC championship history) or knocking out Bethe Correia 34 seconds into the first round, Rousey was just unstoppable.
For someone who has won 12 out of her 13 MMA bouts, Rousey looked destined to end the year on a high when she faced Holly Holm in her sixth title defense at UFC 193 in November, 2015. But, against the popular perception, it was a fight that saw Rousey losing her Women's Bantamweight title.
The epic fall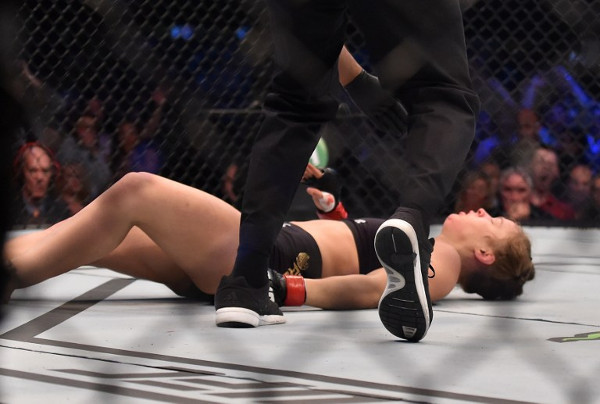 Holly Holm wasn't supposed to beat Ronda Rousey. Given the hype before their bout, she wasn't even supposed to survive for more than a round or two. However, the expectations didn't stop her from putting on the performance of a lifetime and her preparation seemed absolutely flawless.
Despite being a heavy betting favourite, Rousey was unable to get Holm to the ground and had no answer for her opponent's superior striking. Gone was the brutally powerful Rousey whom many compared to a young Mike Tyson. In her place was a fighter who got beaten to the punch and even failed to execute a simple Judo hip toss - Rousey's signature Olympic-level move.
It was only the second time that Rousey had been taken beyond the first round in her MMA career. Early in the second round, Holm knocked Rousey out with a kick to the head, ending her three-year reign as champion. It was also Rousey's first-ever loss in her MMA career.
Once an undisputed UFC champion, Rousey's calendar year ended with a busted lip, a quick departure from the spotlight, and more than a few happy critics.
Injuries incurred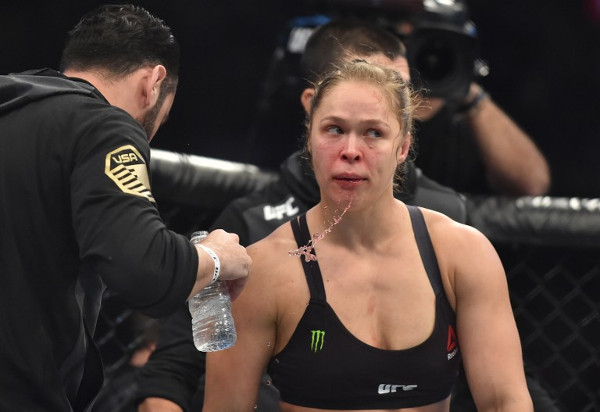 After getting knocked out unconscious by Holm, Rousey had to skip the post-night presser and was rushed to the hospital to treat her injuries. The poster child of the UFC continued to stay invisible for weeks afterward.
Following the injuries incurred from the bout, Rousey was medically suspended by UFC which included a no-contact suspension for 45 days and no fights for 60 days. She was medically cleared on 9 December, but her suspension still continues.
On 31 December 2015, MMA commentator Joe Rogan revealed that Rousey suffered a serious head injury, and she may not be able to come back as the same fighter.
A part of Rousey died in that fight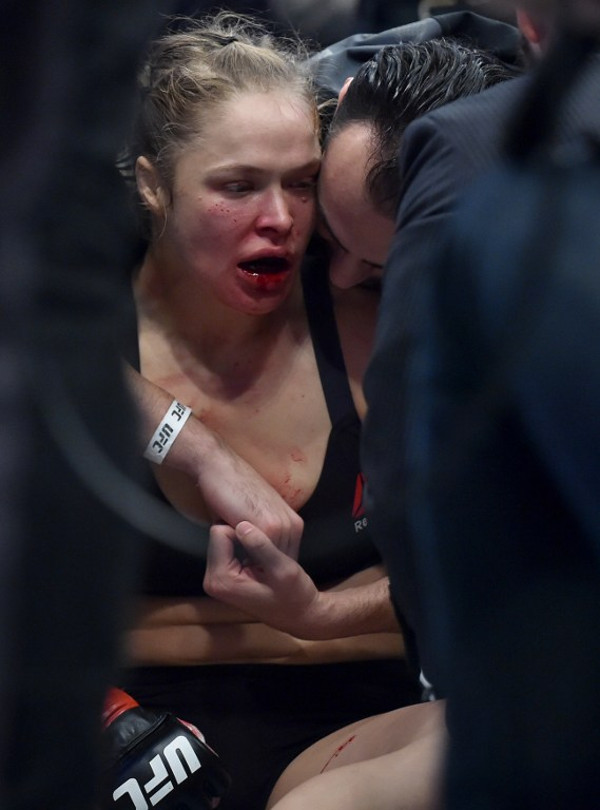 The world cringed watching former UFC champion Ronda Rousey falling on the ground after the knockout blow from her opponent Holly Holm. Rousey's sister Maria Burns Ortiz has revealed that part of Rousey died that night in Australia.
"I haven't rewatched (the fight). I haven't read about it. I won't. I don't see a point in reliving the moment when a part of my loved one died, when I saw someone I cared about have her soul crushed," Ortiz wrote on Vice Sports.
"I saw how horrible people can be to someone they don't even know, which made me even more appreciative when I saw how wonderfully Ronda's friends and family treated her," she continued.
Shot at redemption or a threat to life?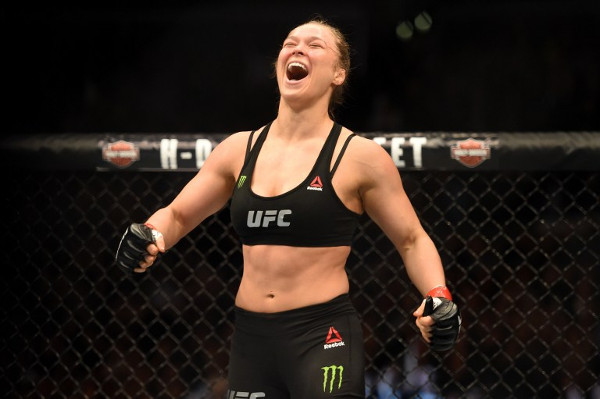 Embattled Ronda Rousey has at least six months ahead of her to recover from her injuries and think about her future in the UFC with her rematch with Holly Holm scheduled on 9 July. Though Rousey has vowed to return to the Octagon with a spirited statement on Instagram, many believe that the former champion might not be able to do so.
Former UFC Featherweight champion Jose Aldo feels that Rousey should not return to UFC: "Ah, I think it's too hard. I think it's too hard for her to even come back. I think it's really hard for her to return to fighting. Her career has taken a different direction. If I'm making a lot of money doing movies or something else, I'd go that direction too. Am I going to mess my face up getting punched in the face? You're crazy."
MMA commentator Joe Rogan certainly has a point regarding the fact that it's probably too soon to put Rousey back in the cage with Holm: "What's it gonna be like in the second fight? What if Holm hits her with a shot and her legs buckle? Then we realise, 'Oh s**t, her chin's not there anymore."