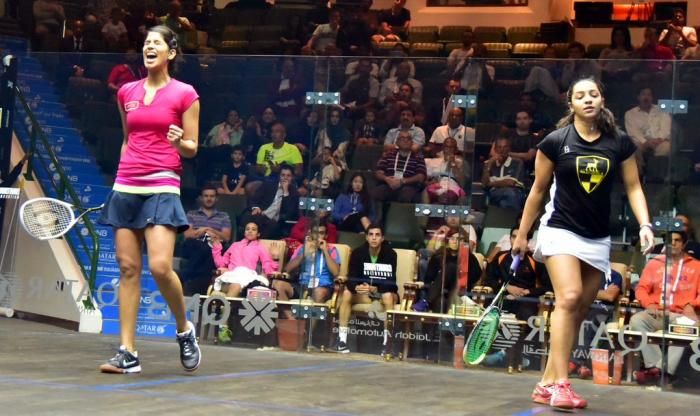 Indian sqaush player Joshna Chinappa pulled off a major upset at the ongoing Qatar Classic on Saturday, 31 October, when she defeated World no 1 Raneem El Welily in the 1st round of the tournament.
Chinappa made a strong start to the match, and won a close first game by a score of 11-9. She carried the momentum into the second game, and won it by a margin of 11-6.
El Weleily, however, came back into the match in the third game, and edged out Chinappa by a score of 11-4.
The fourth game proved to be close affair, as both players fought toe-to-toe till the end. Chinappa, however, showed great composure to win it by a score of 11-9, to win the match 11-9, 11-6, 4-11, 11-9.
Reflecting on her win, Chinappa said everything went according to plan for her during the match. "Oh my God, I don't know what to say! It's almost like everything just worked for me today!" she exclaimed.