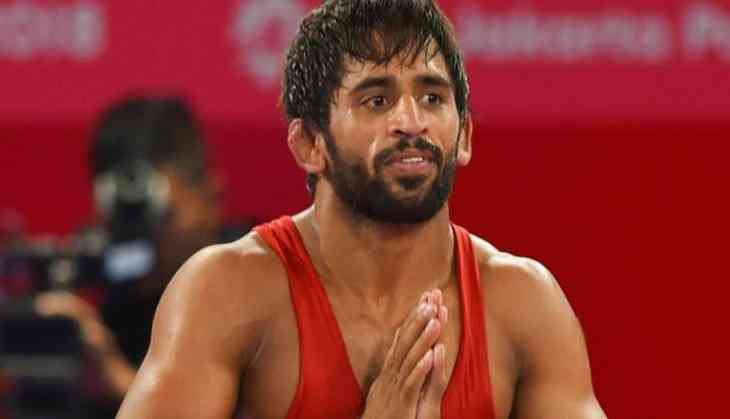 It must be a proud moment for India as the star Indian wrestler Bajrang Punia on Saturday has bagged another record for the country and become the number one player in the world.
Yes, Punia has achieved the number one rank in the world in the 65kg category on 10th November.
The 24-year-old wrestler had already won the five medals this season, including in CWG and Asian Games and a silver at the World Championship.
Now, he has topped the United World Wrestling (UWW) list with 96 points and placed at the top in the ranking table.
Bajrang Punia, who won a silver medal in last month's World Championships at Budapest, is now ranked No. 1 in the world, according to the ranking chart released by the United World Wrestling. He is the first Indian to be ranked no.1 pic.twitter.com/TMzQIyOwyQ

— ANI (@ANI) November 11, 2018
Bajrang is only Indian grappler who get the chance at the Budapest World Championship.
As per the reports of PTI, Bajrang told that "every athlete nurtures the dream to be world number one in his career. But If I had become number one with a World Championship gold, it would have been better."
He also added that "but I am working hard and will try to retain this world number rank with a World Championship gold next year."
As soon as this news comes to light Bajrang started receiving the congratulation wishes from everywhere.
Netizens also wrote congratulatory messages to the Indian star wrestler.
Check out the wishes:
Congratulations Bajrang Punia and thanks for this proud moment. https://t.co/iU22vmqZC6 pic.twitter.com/AcZaIRkb2k

— RAJEEV SHANKAR KADAM (@rajeevskadam1) November 10, 2018
Congratulations to Bajrang Puniya, who is now ranked No1 in the world, according to the ranking chart released by the united world wrestling. @BajrangPunia is the 1st Indian to be ranked no1.#BajrangPunia pic.twitter.com/SSbYLqZhOE

— Pankaj Kumar Jha (@pkjha83) November 11, 2018
Proud of you @BajrangPunia for being World Number 1 wrestler!
Why arrogant @imVkohli accorded "KhelRatna" ignoring many deserving athletes is beyond understanding!
I hope,like Padma Awards, sports awards too accorded as per marit and without any biases.@narendramodi @Ra_THORe

— Mayur Manekar (@MayurManekar) November 11, 2018
Very congratulations to my Brave student Bajrang Punia become the world's no one wrestler. pic.twitter.com/c4gLKRyPjZ

— Indraj Singh (@IndrajS81197004) November 11, 2018
Number one in the world !!! Yay @BajrangPunia Congratulations Desi Hulk.
So proud of you 🇮🇳 #BajrangPunia #India pic.twitter.com/k2SbYOACdC

— Koena Mitra (@koenamitra) November 10, 2018
Congratulations @BajrangPunia for reaching the milestone.💪💪 👏👏We proud of your success. Jai Hind.🇮🇳 pic.twitter.com/TZ8y8mqX8l

— Rajesh kumar yadav (@Rajeshk59729755) November 10, 2018
Also read: World Wrestling Championships: Bajrang Punia became the first Indian wrestler to win two medals