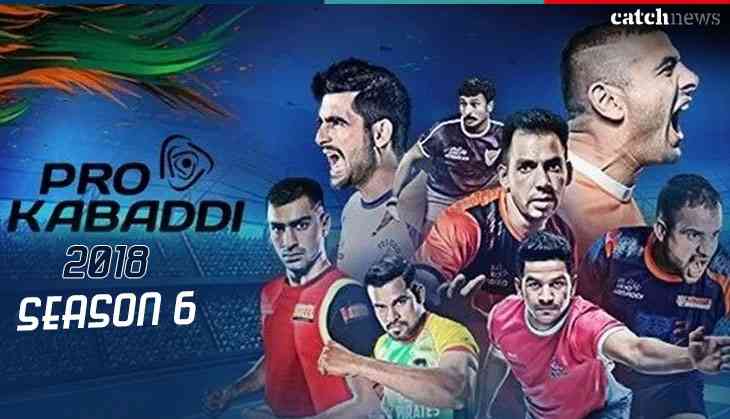 The Franchises of Pro Kabaddi League has broken their bank to bag their desired players. Monu Goyat and Rahul Chaudhari, the most expensive players in the history of Pro Kabaddi League (PKL) and broken the barrier of 1 crore club.
Over the span of two days, Mumbai witnessed 12 teams bidding for 58 foreign players and 87 players from the Future Heroes Kabaddi programme were also up for bidding.
The total 422 players had gone for the sixth edition of Pro Kabaddi League. Each team can have a maximum of 25 players. Further, the squad must have a minimum of 18 players.
Here is the list of full squad including Raiders, Defenders and All-rounders.
Haryana Steelers
Monu Goyat, Surender Nada, Vikash Khandola, Wazir Singh, Md. Zakir Hossain, Prateek, Patrick Nzau Muvai
Retained players – Mayur Shivtarkar, Neeraj Kumar, Vikas, Kuldeep Singh,
Future Kabaddi Hero's players – Arun Kumar
Squad Strength : 12 (16 Indian, 2 Overseas)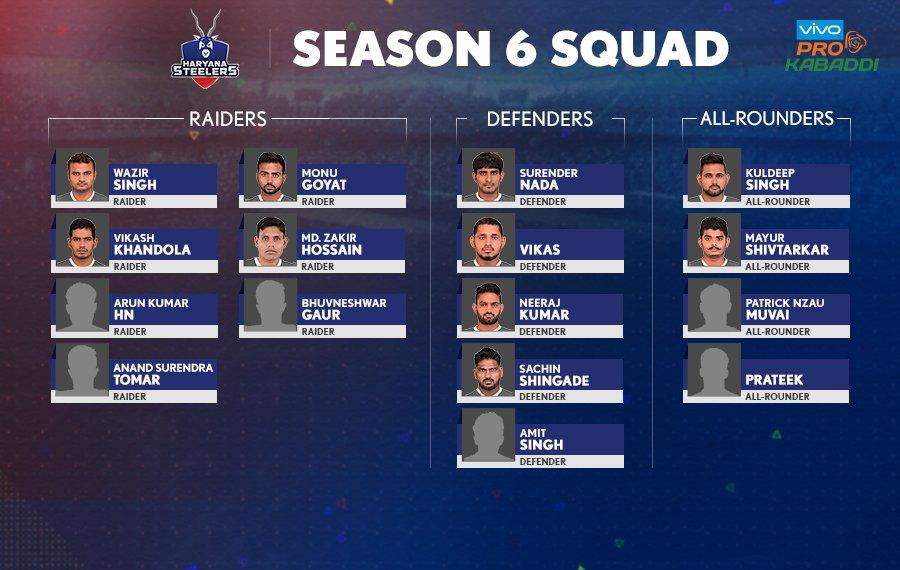 Pro Kabaddi (twitter)
Bengal Warriors
Ran Singh, Jang Kun Lee, Ziaur Rahman, Shrikant Tewthia, Mahesh Goud, Vijin Thangadurai, Bhupender Singh, Vittal Meti, Amit Kumar, Rakesh Narwal, Amit Nagar, Ashish Chhokar, Manoj Dhull
Retained players – Surjeet Singh, Maninder Singh, Ravindra Ramesh Kumawat, Amaresh Mondal
Future Kabaddi Hero's (FKH) players – Mithin Kumar
Squad strength-18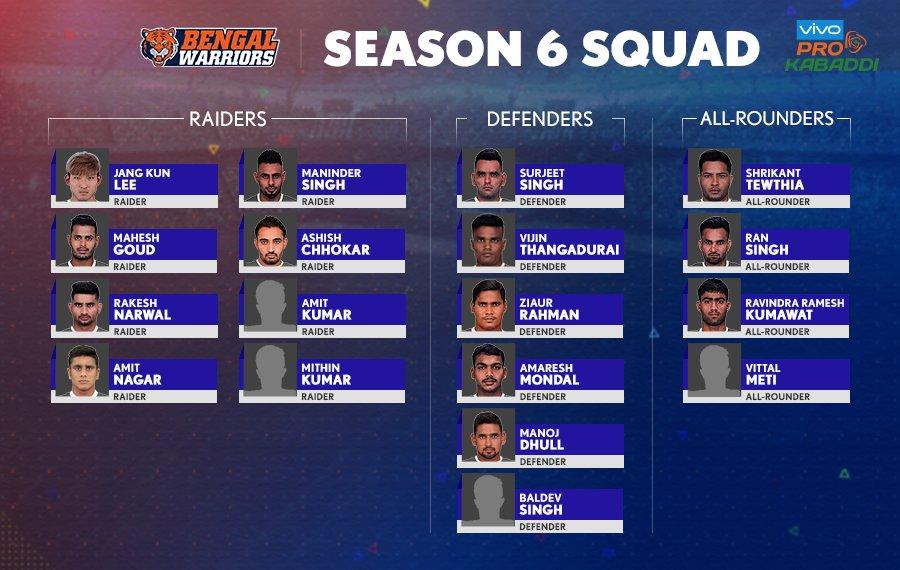 Pro Kabaddi (twitter)
Patna Pirates
Deepak Narwal, Vikas Kale, Kuldeep Singh, Manjeet, Tushar Patil, Surender Singh, Taedeok Eom, Hyunil Park, Jae Min Lee, Vikas Jaglan, Vijay Kumar, Ravinder Kumar,
Retained players – Pardeep Narwal, Jaideep, Jawahar Dagar, Manish Kumar
Future Kabaddi Hero's Players – Parveen Birwal, Arvind Kumar, Vijay
Squad strength- 19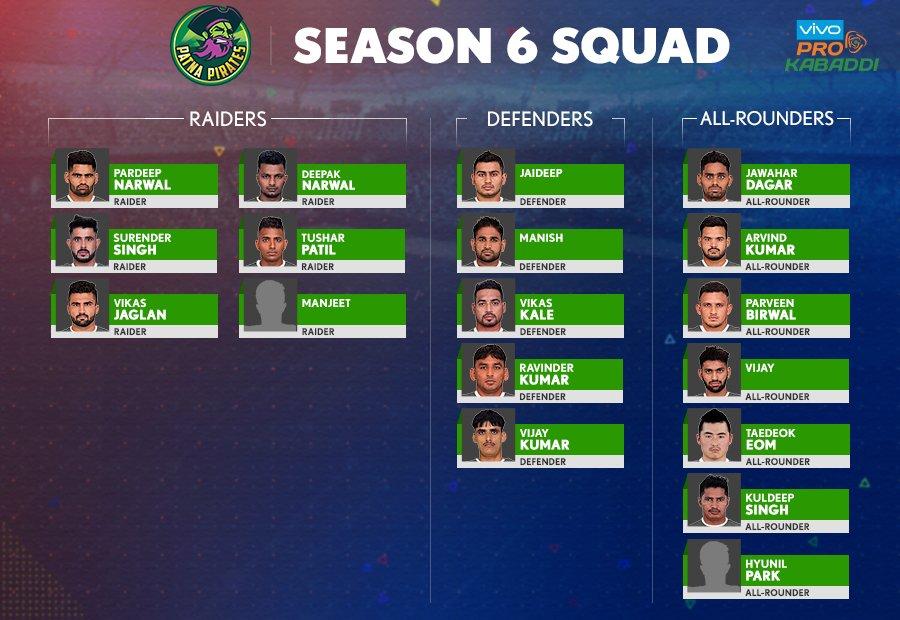 Pro Kabaddi
Puneri Paltan
Nitin Tomar, Vinod Kumar, Sanjay Shrestha, Parvesh, Akshay Jadhav, Bajrang, Takamitsu Kono
Retained players – Sandeep Narwal, Rajesh Mondal, More GB, Girish Maruti Ernak, Vikash Khatri, Rinku Narwal, Monu
FKH players – Amit Kumar
Squad strength- 15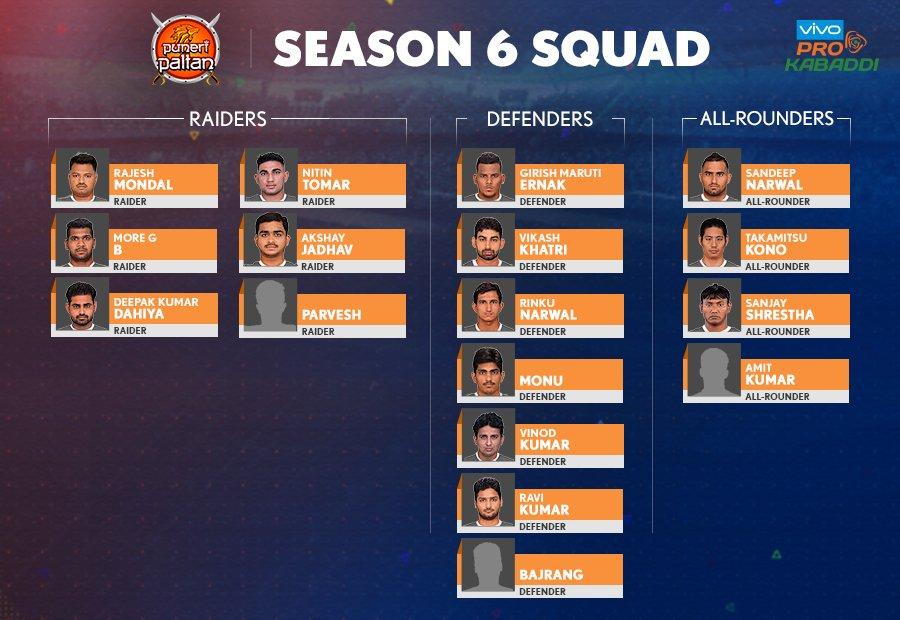 Pro Kabaddi
Telugu Titans
Rahul Chaudhari, Abozar Mohajermighani, Farhad Rahimi Milaghardan, Rakesh Singh Kumar, Manoj Kumar, Sanket Chavan, Mahender Reddy.
Retained players – Nilesh Salunke, Mohsen Maghsoudloujafari, Vishal Bhardwaj, Rakshith, Sombir
FKH players – Kamal Singh, Ankit Beniwal, Anand
Squad strength: 14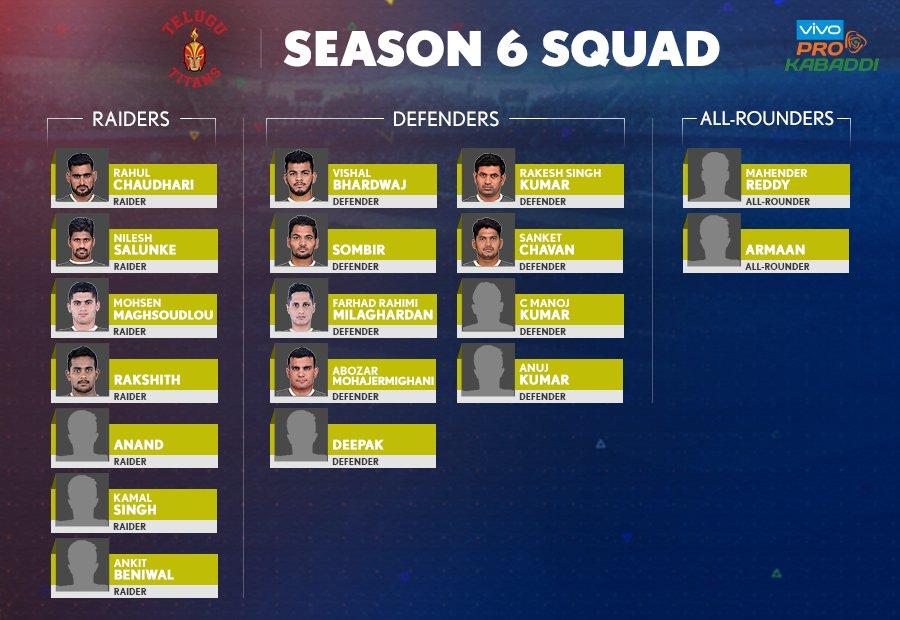 Pro Kabaddi
UP Yoddha
Fazel Atrachali, Dharmarajan Cheralathan, Abhishek Singh, Siddharth Desai, Vinod Kumar, Abofazl Maghsodloumahali, R. Sriram, Rohit Baliyan, Hadi Tajik, Adinath Gavali
Retained players – E Subash, Surinder Singh, Shiv Om
FKH players – Gaurav Kumar, Mohit Balyan, Anil
Squad strength: 16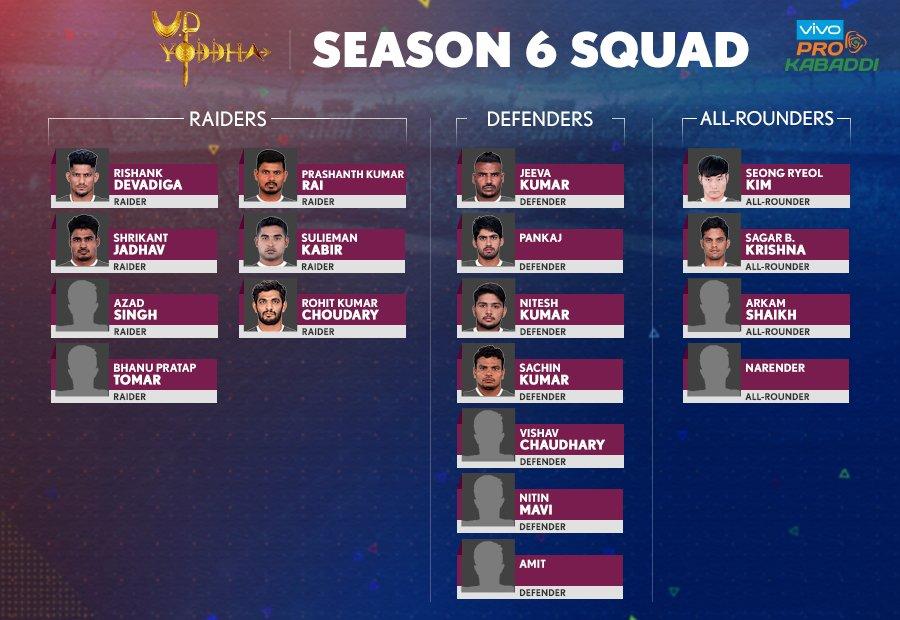 Pro Kabaddi
U Mumba
Rishank Devadiga, Prashanth Kumar Rai, Jeeva Kumar, Shrikant Jadhav, Sachin Kumar, Darshan Kadian, Seaong Ryeol Kim, Suleiman Kabir, Narender, Rohit Kumar Choudhary, Amit, Bhanu Pratap Tomar.
Retained players – Pankaj, Nitesh Kumar
FKH players – Azad Singh, Arkam Shaikh
Squad strength- 16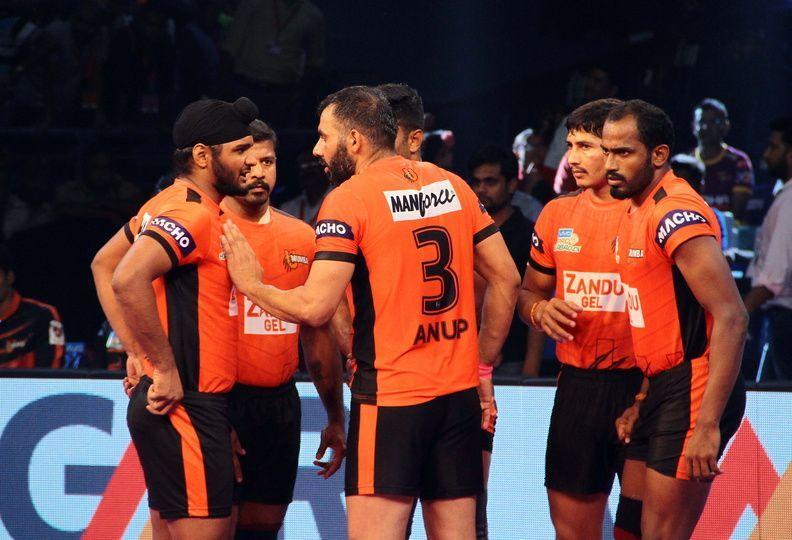 Sportskeeda.com
Also Read : Pro Kabaddi League 2018: Full squads of PKL season 6 including Dabang Delhi and Bengaluru Bulls