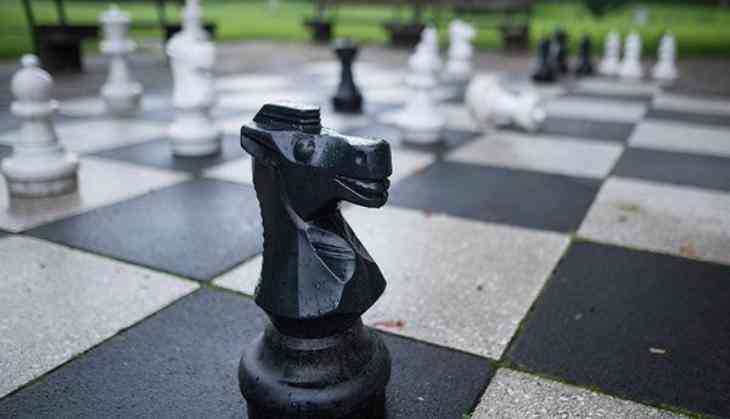 The logo of World Chase Championship 2018 whose design is reminiscent of Kamasutra, is drawing a sharp criticism from players as well as experts. The logo has been released recently, since then there is a ruckus on it.
From Chase players to sports experts, people are strongly condemning it. Whereas, on Twitter, people are ridiculing it. People have called it inauspicious.
In this logo created in the theme of the Chase Tournament, two bodies are wrapped with one hand. By putting legs in hands and feet in hands, they are busy playing chess. Moscow-based Shuka Designs has composed two logos for the Chase Championship.
2018 World Championship Logo - Appropriate to promote to kids? @FIDE_chess @WOMChess @EuropeEchecs @chessdom @MarkTWIC @USChess pic.twitter.com/rKw6KbHgFU

— Susan Polgar (@SusanPolgar) December 19, 2017
Former chess champion, Susan Polgar wrote on Twitter, "Is it appropriate to promote (this) to kids?" Viswanathan Anand, five-time world champion, told ESPN: "I'm hoping this doesn't end up pushing us into late night TV."
World Chess Championship 2018 will be held in London between November 11 and 30. World champion Magnus Carlsen will face the winner of the Candidate Tournament in it. This chess game will be played in Germany in March. Carlsen was the winner of the last Chess Championship. In New York, he had defeated Sergey Karjakin.