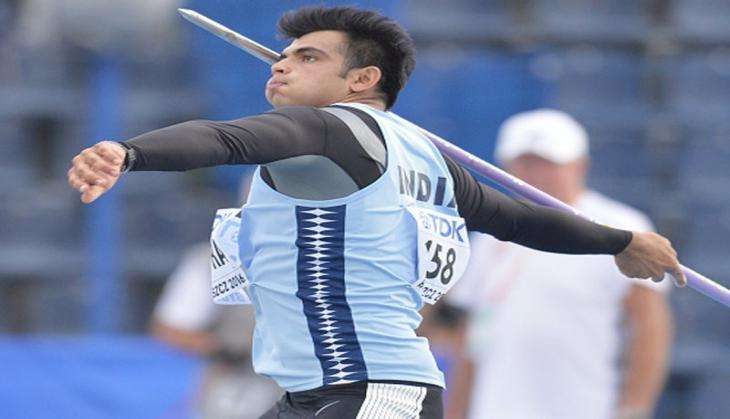 Indian javelin thrower Neeraj Chopra set a new junior world record of 86.48 metres, en route to winning the gold medal at the IAAF World Under-20 Athletics Championship at Bydgoszcz, Poland, on 22 July.
The earlier record of 84.47 was held by Latvian Zigismunds Sirmais. This is the first time an Indian has won a gold at any World Athletics Championships. This throw puts him ahead of defending Olympic gold medallist Keshorn Walcott of Trinidad and Tobago - 86.35 metres.
NDTV quoted Chopra as saying, "When the spear left my hand on that second throw, I had a feeling that this was a special throw. I don't think I expected it to go over 86 metres but since the last couple of months, I have worked hard on my fitness, my technique and it all paid off today."
Chopra, at the beginning of the event, logged a throw of 79.66 metres which put him in lead. South Africa's Grobler's attempt of 80.59 metres took away the lead from Neeraj, but it was all too brief.
Chopra came back with a massive throw of 86.48 metres. Neeraj had earlier made the cut for the finals of the event with a best effort of 78.20 metres in the qualification round.
Anju Bobby George, long jumper, is the only Indian to have won a medal in the senior World Championship, a bronze medal in 2003.