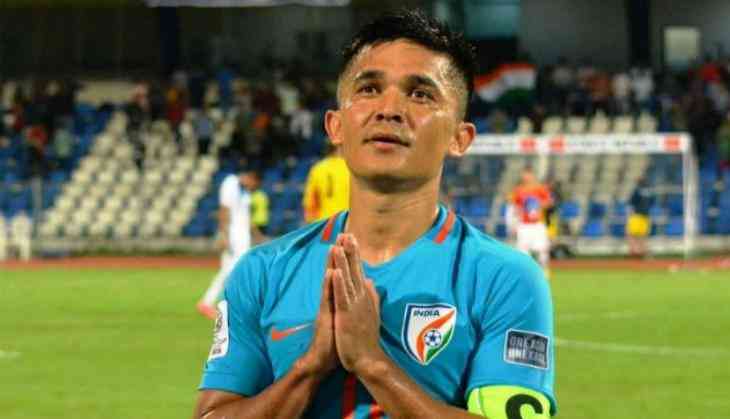 Indian Football team captain Sunil Chhetri recently posted a video on social media accounts. In this post-Indian captain made an emotional appeal to the football fans for supporting the Indian football team. Sunil Chhetri requested Indian audience to watch the football matches in the stadium. Since then he was trending all over social media and because of his appeal, all the tickets of 4 June match were sold out.
People came to the stadium and enjoyed the live performance of the team in India vs Kenya match, which India won with 3-0. In this match, the Indian captain Sunil Chhetri scored 2 goals and 1 goal was scored by the J.J. Lalpekhlua. However, the coach of Indian football team Stephen Constantine pronounced the appearance of the audience as a donation.
We promise you that if that's the kind of support we get every time we play for the country, we will give our lives on the pitch. India, this night was special because we were in this together. Those in the stands shouting, and the ones at home cheering - thank you!

— Sunil Chhetri (@chetrisunil11) June 4, 2018
He said, " after this incident, I feel we should always begin in front of the Indian audience to watch the football matches of Indian team". After the match played with Kenya, the Indian team coach said " When our team is playing well from last three years and has improved its performance, still the number of audiences present in the stadium was hopeless. I wish in next two matches stands will be full of audience.
In additional information, Sunil Chhetri played here the 100 to match of his carrier and before playing this match he appealed to the Indian audience to be present in the stadium. The Indian cricket team captain Virat Kohli also supported Sunil Chhetri along with the God of cricket Sachin Tendulkar.
Also read: Twitter reaction: Wow what a chip from 'Sunil Chhetri' and beautiful gesture at the end