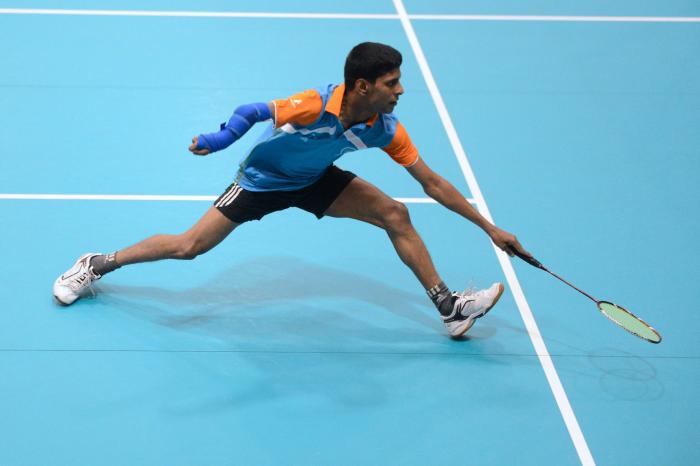 The Indian para badminton team won an impressive 11 medals, including four golds, three silvers and four bronze, at the recently-concluded BWF Para Badminton World Championship in Buckinghamshire, United Kingdom.
India enjoyed golden runs in Men's Singles SL 3 and SL 4, with victories for Pramod Bhagat and Tarun Tarun respectively. The latter retained the title he won in 2013, triumphing over France's Lucas Mazur, 18-21 21-10 21-15, in the final.
However, his team-mate Bhagat thwarted a similar quest by Pham Duc Trung of Vietnam to continue his reign as king of the SL 3 class. Bhagat dethroned the defending World champion, 16-21 21-3 21-16.
Teaming up for the men's doubles SL 3-SL 4 final, Tarun and Bhagat fell 7-21 21-14 21-6 to their team-mates, Anand Kumar Boregowda and Manoj Sarkar.
India also took gold in Mixed Doubles SL 3-SU 5, with Raj Kumar and Parul Dalsukhbhai Parmar getting the better of another Indian duo, Rakesh Pandey and Manasi Girishchandra Joshi ? 21-10 21-19 in the final.
The tournament, which commenced on September 8th and ended on September 13th, saw India make history as eight players made it to the Finals across different categories. The team finished 2/3 in the Medal Tellies among 444 elite players of 39 countries.
The BWF Para-Badminton World Championships is held every two years (on odd numbered years), with the last edition of the Championships taking place in Dortmund, Germany in 2013.
The Championships determine who are the World Champions in each of the Sport Classes/Events on the programme.
-PTI