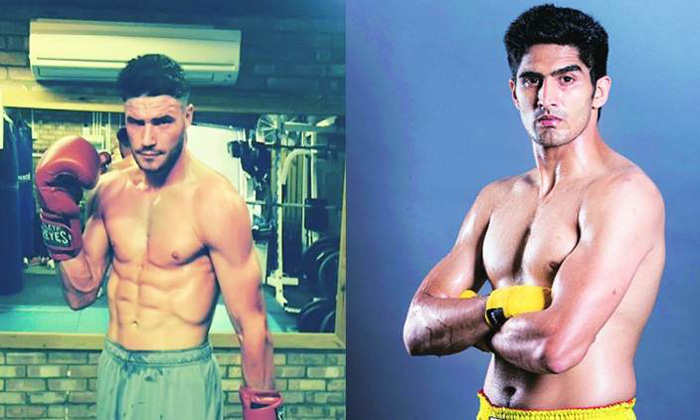 Indian boxer Vijender Singh is all set to face Sonny Whiting in his professional debut at Manchester Arena, UK on 10 October.
Vijender, who has been training hard under Lee Beard from more than last one month, is confident of a winning start in the four round bout.
Reflecting his views on his upcoming bout, Vijender said, "I am totally focused and waiting for the moment to enter the ring. The strategy would be to enter the ring, hit hard and come out as a winner. I have done a lot for my country in amateur boxing and now I want to do achieve something in the professional circuit which will be going to open new hopes for young Indian boxers in the pro boxing."
"It's just a countdown of few hours now. All the hard training is done and everything will be put into practice in the ring against Whiting. Now it is focussing the last few hours into the mental preparation and getting my mind set on defeating Whiting," he added.
The 2008 Olympic bronze medallist added, "I have heard lots of comments about my opponent Sonny Whiting but will definitely give him reply through my punches. It's time to implement new techniques and hardwork I have done in the past one month here in Manchester" said Vijender.
Meanwhile, Whiting is eagerly waiting to take on the 29-year-old Indian pugilist.
"I don't care if Vijender is a superstar or a regular boxer, the result will be the same, I am going to smash him up," he said.
-ANI