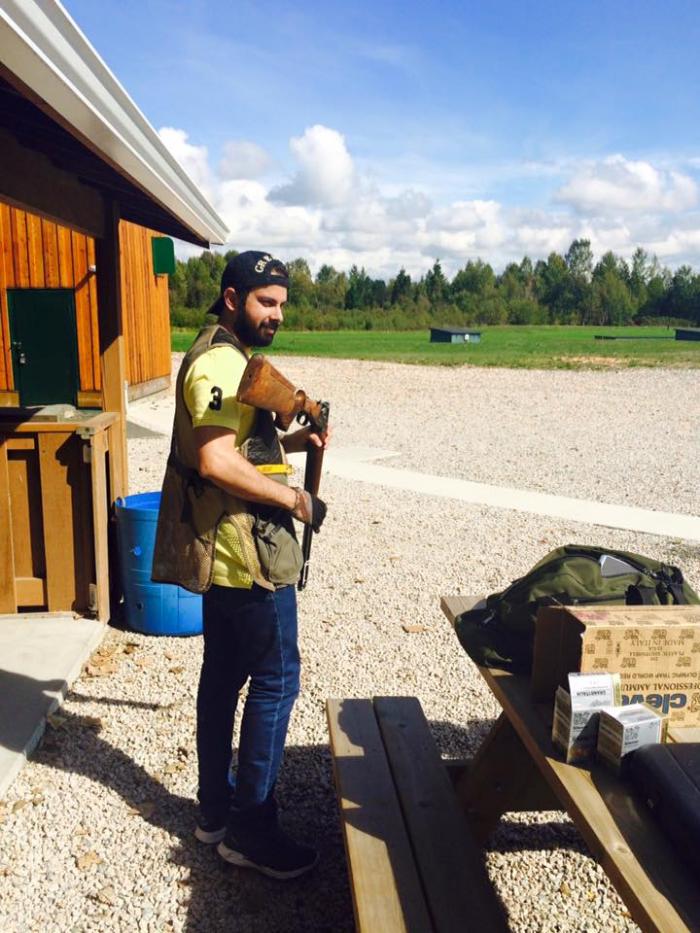 Sippy Sidhu, a national level shooter who had won the team gold medal at the 2001 National Games in Punjab alongside Abhinav Bindra, was found murdered in a park in Chandigarh at around 11 pm on Monday, 21 September. His body had been riddled with bullets at the time of its discovery. The shooting fraternity in India has been left shocked by the gruesome murder.
Police sources said that they received a call from a local that a dead body was lying in the park, after which a team rushed to the spot. Upon verification, the body was found to be that of Sidhu.
The motive behind the murder is not yet known. Sidhu was also a lawyer and a sports promoter, who came from an affluent family. He was the proprietor of the 'Sippy Sidhu Law Firm' based in the city.
Confirming the incident, Chandigarh SSP Sukhchain Singh Gill said that it was a case of murder and the police were investigating it.
"His body was found at around 11.00 pm on Sunday night in the Sector-27 park. He was probably shot dead at around 10.15 p.m. His body has two or three bullet injuries," he said.
Sippy was a rifle shooter and had been on the shooting circuit for more than fifteen years. He had won medals regularly at various shooting competitions. He was also a joint secretary of the Paralympic Committee of India.
The news of Sippy's murder sent shock waves in the Indian shooting fraternity.
"This is very shocking and I came to know about today only. He was a young shooter," said National Rifle Association of India (NRAI) secretary Rajiv Bhatia.
Rifle shooter Shimon Sharif said, "It's a great loss to shooting sports and to me personally. Sippy was a close friend. He had the passion to promote sports in India. He was working very hard in the field of sports promotion and development and surely had a very bright future."
"This is very shocking for me, he was very friendly and full of life," said 2002 Commonwealth Games gold medallist Sameer Ambekar.
On hearing the news, London Olympic bronze medallist Gagan Narang immediately left for Chandigarh from Delhi to attend Sidhu's funeral.
-PTI