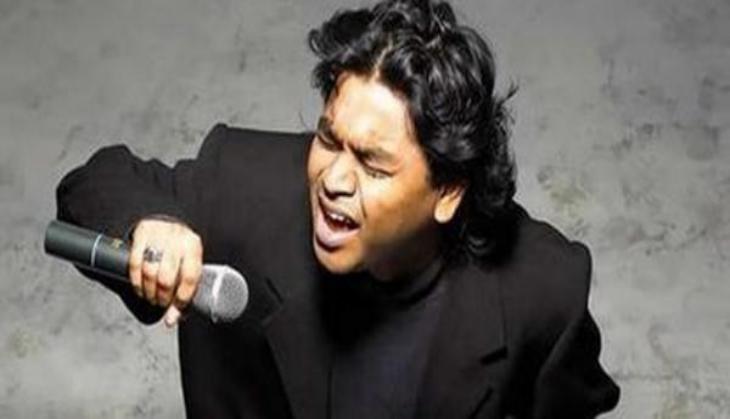 Premier Futsal, on Monday, 6 June, unveiled musical maestro AR Rahman as the composer of the league's official anthem, to be sung by India Test captain Virat Kohli, at an event in Chennai ahead of its inaugural season.
This is the first time that the Oscar Award-winning Rahman is lending his musical genius to a franchise-based sports league in the country.
Rahman said, "I'm proud to associate with Premier Futsal for the league's official anthem. It makes me happy to see such young entrepreneurs being passionate about the sporting scenario of the country and I wish them all the success in this venture. I'm especially excited to work with Virat Kohli on this, let's hope he is as good with his melody as he is with his bat!"
Kohli, league ambassador, Premier Futsal said, "I have been a fan of AR Rahman for years. It will be a personal achievement and also a privilege to share the screen with him and lend my voice to the anthem of Premier Futsal."
This high decibel marketing initiative from Premier Futsal, promoted by Xavier Britto of Indev Group, is aimed at creating awareness for the sport of Futsal and promoting the league ahead of its launch on July 15.
Dinesh Raj, Managing Director, Premier Futsal said, "Our investor, Mr. Xavier Britto, has backed our vision and plans since the inception of this project. We are committed to leave no-stone unturned in our efforts to make Premier Futsal a big success.
"In line with this commitment, we are delighted to have partnered with the Mozart of Madras, Mr. Rahman, for our official anthem. It's a very proud day for us. With our league ambassador Virat Kohli also featuring in the video, it could not be any better for us."
The anthem, titled 'Naam hai Futsal', will be released with a video featuring Kohli. The video will be released on June 20 exclusively via Premier Futsal's digital platforms.
Rahman's association with Premier Futsal adds further gloss to the league, which already boasts Portugal football legend and former World Player of the Year Luis Figo as President, besides Kohli as ambassador.
Premier Futsal will kick off on July 15.
-PTI