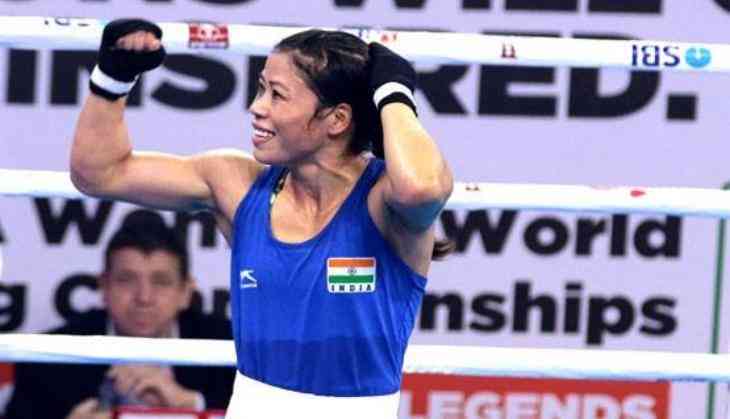 Ace Indian boxer Mary Kom, who recently clinched her sixth World Championship title, believes that if one is committed to achieving his/her goals then age is just a secondary factor.
The 35-year-old, while thanking all her supporters for their continuous love and appreciation, said that after winning her fifth world title back in 2010 she always believed that she could clinch another one provided that she fights in her actual category (48kg).
"Age is just a secondary factor. I don't know about other women but once I make a commitment I make sure to complete the task at hand. This is something that has produced results for me. After winning the fifth World title, I was thinking that if I kept on competing in my actual category (48kg) then I could win the sixth title, as well. I always felt that I can do it. I always kept this in mind, I always dreamt of this," Mary Kom told ANI.
"I am happy that all my struggle, dedication and hard work finally paid off. Without the support of BFI (Boxing Federation of India), SAI (Sports Authority of India), coaches and staff members this would not have been possible. I am thankful to everyone," she added.
The Manipur boxer also replied to her critics saying that without paying much heed to what they say, she kept on working hard and showed them what she is capable of.
"I have not faced my critics directly. But I have heard about them. Let them speak, Let them talk about me. I always concentrated on doing my own work. I took the challenge, proved it and showed it to them," she said.
Speaking about her medal prospects in the 2020 Tokyo Olympics, the boxer said that she would try her best. She also asked her fans to continue supporting her and praying for her.
"I will try my best (in Tokyo Olympics). I have been doing that since the start of my career. I request all my fans to continue praying for me," she said.
Mary Kom scripted history by becoming India's only six-time world boxing champion after defeating Hanna Okhota of Ukraine 5-0 in the 48 kilograms lightweight category at the recently concluded International Boxing Association (AIBA) Women's World Boxing Championship.
-ANI