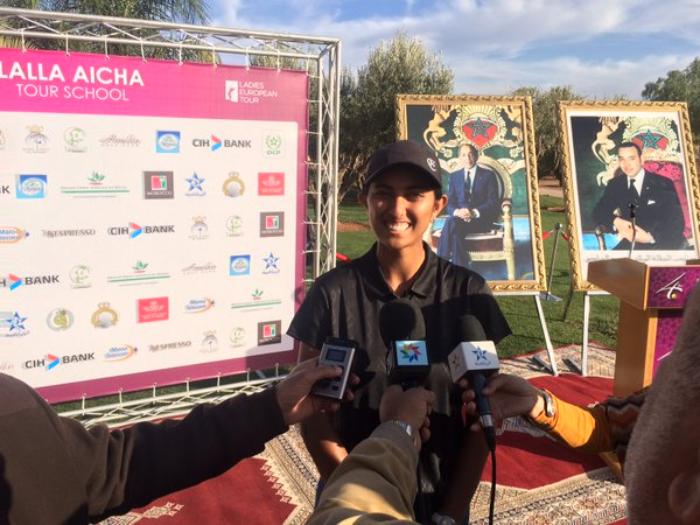 Bangalore-based Aditi Ashok created history on Tuesday, 22 December, when she won the Lalla Aicha Q School Final Qualifying event at the Samanah Country Club in Morocco.
In the process, the 17-year old became the first Indian and youngest golfer to win the Ladies European Tour event. The young golfer also became the third Indian to earn a card to the Ladies European Tour.
Speaking to GolfingIndian.com, Aditi expressed her delight at the victory. "It's an amazing feeling because I came into the tournament obviously wanting to give myself a chance to win but also just wanting to play consistent enough to get a card," she said.
"I've always wanted to be a professional because I just love playing golf. It's been my dream ever since I was a kid so it's great to make the first step in getting there. I'm really happy," she added, referring to her Ladies European Tour card.
Participants from as many as 35 countries had taken part at the event in Morocco, which saw Aditi emerge as the champion. The young prodigy will now sit for her high school final exams in March.