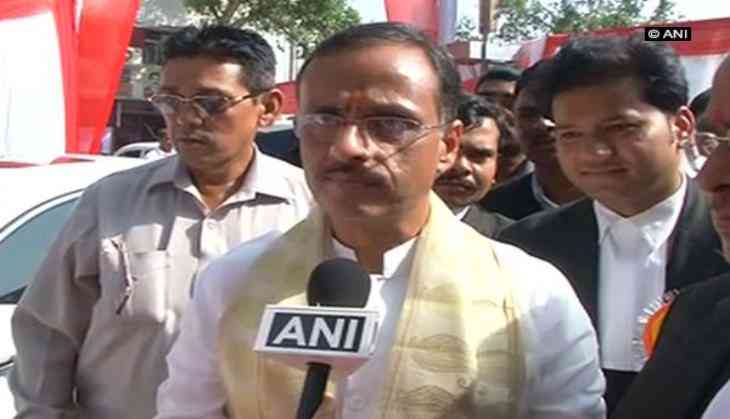 With Yogi Adityanath-led government planning to make yoga compulsory in the educational institutions in Uttar Pradesh, Deputy Chief Minister Dinesh Sharma on Friday said that people should not try to draw parallel between yoga and religion, adding it doesn't belong to any particular community but is a part of physical fitness.
Sharma told ANI that yoga will be made a part of the physical fitness program, which is compulsory in the secondary school education of Uttar Pradesh.
"The people are trying to create various kinds of misunderstanding on this issue. Yoga doesn't belong to any religion. This is just an initiative to keep everyone fit," he said.
He further said that yoga will be made compulsory in all government colleges and institutes that are aided by the Uttar Pradesh Government.
"As far as private institutions are concerned, they can follow it if they want to," he added.
Earlier on Tuesday, Uttar Pradesh Chief Minister Yogi Adityanath directed the state education officials to ensure that a Yoga Education Programme is compulsory in all government schools.
The state government has also decided to provide self-defence training for the girl students in the state-run schools.
-ANI