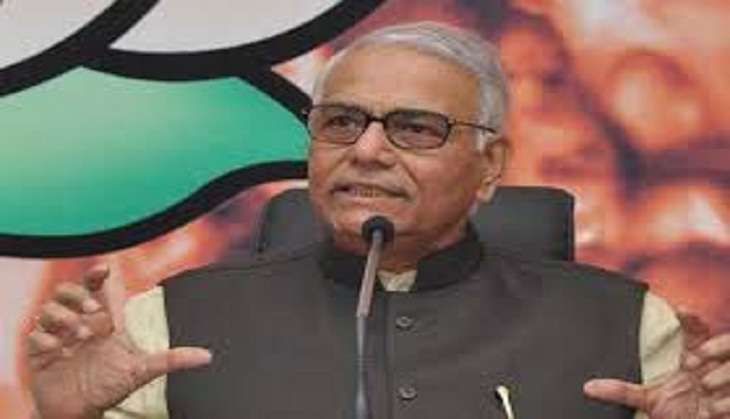 Saifuddin Soz, former Union Minister and Congress leader, issued a statement to the media on Thursday, in which he claimed that the Yashwant Singh-led delegation seems to be genuinely serious about its business in Kashmir.
Here's the full statement:
"The Yashwat Sinha delegation seems to be very genuinely serious about its business in Kashmir. This is inspite of the fact that its mission faces various odds which some people at the national level find insurmountable under the circumstances prevailing in India, at the moment.
The delegation seemed to be satisfied that it had talked to a cross section of society in Kashmir and had got good knowledge of what the general run of Kashmiris feel to have gone wrong in the past and how best the process can be corrected.
When the delegation met me for a discussion about its mission, the first thing I told them was not to care too much about the difficulties it (the delegation) is facing in communication of its assessment to the power elite in India or to some sections of the Indian Civil Society, at large.
I further explained to it (the delegation) my perception on the unrest in Kashmir in which the situation regarding the anger of Kashmiris, particularly, the younger generation got crystallized. I explained that it was my genuine feeling that the Hurriyat represents the anger of Kashmiris and therefore, it should be accepted as the most relevant factor as for the dialogue in Kashmir is concerned. It was, therefore, an imperative that the dialogue process was initiated, at the earliest."