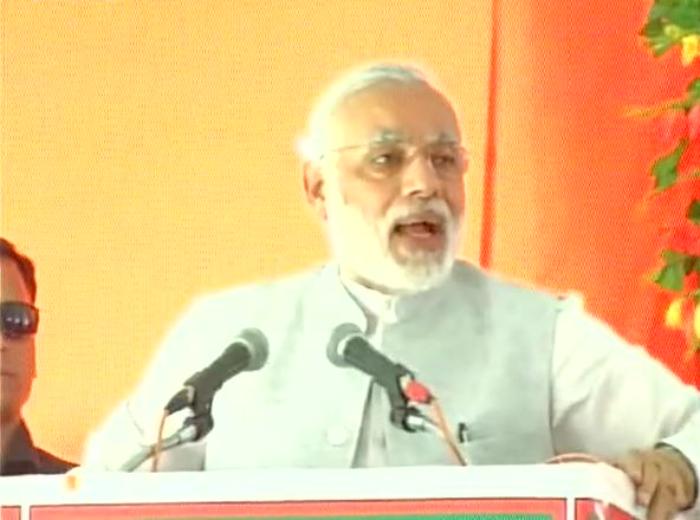 Prime Minister Narendra Modi on Friday, 2 October, said the world is amazed by his commitment to accomplish the target of 175 Giga Watt of renewable energy by 2022 and pledged to contribute more to protect the environment.
"When I say in front of the world that we have targeted 175 Giga Watt of renewable energy by 2022, the world remains amazed," PM Modi said after inaugurating a solar power plant at the Khunti District Court here.
"Even you must be wondering and the media will get some 'masala', as they would wonder why the Prime Minister of India, is visiting the Khunti District Court. They would wonder, because PM Modi has a vision of 175 GigaWatts of renewable energy, and has come to Khunti for mere 185 kilowatt," Modi added.
"Recently, I went to the United Nations General Assembly (UNGA) meeting and every country was concerned about climate change and the environment. They were also discussing about global warming and unpredictable rain. But today, on behalf of the people of this country, I want to tell the world, that we are not responsible for this (problem of climate change and global warming)," Modi added.
"Our predecessors never showed us the way to destroy nature. But, never mind, whoever is responsible for this, India has pledged to protect the environment. Kochi Airport is the first solar power airport in the world and the new corridor on the Faridabad Metro line is also solar powered. Even if, you go to Vaishno Devi, you will find the last station solar powered. And today, a district court of Khunti is completely solar powered, which is an achievement for our nation. It is also the 146th birth anniversary of Mahatma Gandhi, and this is a tribute to him," Modi said.
-ANI