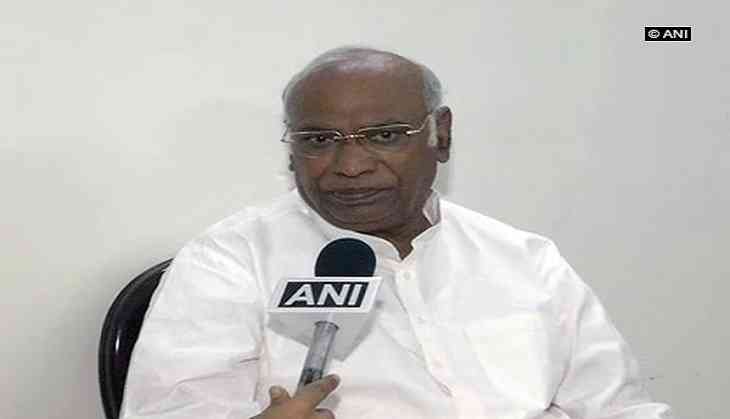 Senior Congress Party leader Mallikarjun Kharge on Saturday suggested that people like senior journalist Gauri Lankesh were being eliminated because of the existence of an ideological conflict, while denying at the same time that his party had never said that the BJP or the RSS was responsible for her murder.
Kharge told ANI, "Never said RSS-BJP behind this, but definitely there's an ideological conflict. Maybe people are being murdered due to that."
"The culprit should be put behind the bars as soon as possible. The police should speed up the investigation. Everyone should work unitedly to restore law and order. The culprit should be taught a lesson. I have talked to the Karnataka Chief Minister Siddaramaiah and Home Minister as well. Sonia Gandhi is also concerned about it and had also talked to the Chief Minister," he added.
He further said that criminals are getting encouraged because of the ideology of government.
Senior journalist Gauri Lankesh was shot dead on 5 September night outside her residence in Bengaluru's Rajarajeshwari Nagar by some unidentified assailants.
As per the reports, four bullets were fired at her, three which hit in her head and chest.
Her last rites were held at Bengaluru's Chamrajpet Cemetery on Wednesday.
Lankesh was the editor of the Gauri Lankesh Patrike, a tabloid described as an "anti-establishment" publication.
A Special Investigation Team (SIT), comprising of 19 officers, headed by IGP Intelligence B.K. Singh, has been formed to probe her murder.
-ANI