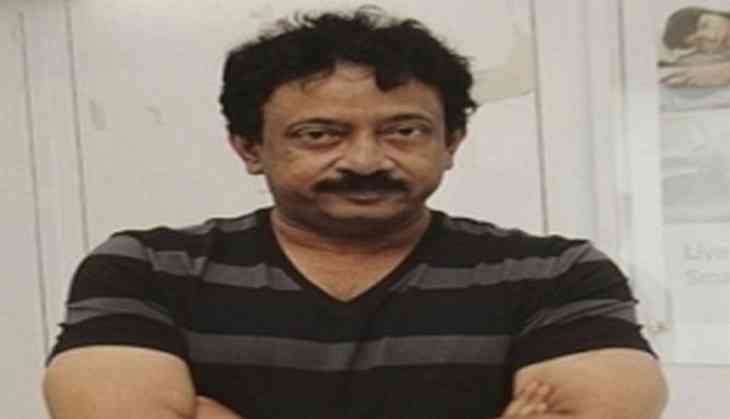 Women activists stage 48-hr hunger strike, seeks RGV's arrest (ANI)
Members of several women associations, led by All India Democratic Women Association (AIDWA), on Wednesday, staged a 48-hour hunger strike against Vizag police for not filing FIR against film-maker Ram Gopal Varma, over his latest film ' 'God, Sex And Truth'.
The women-led group shouted slogans against the filmmaker and eight women associations members sat on 48-hours hunger strike at the GVMC Gandhi statue in Visakhapatnam.
RGV's latest production was released on internet last month and the filmmaker was booked for obscenity and also for allegedly insulting the modesty of a woman.
AIDWA member Mani, who had given written complaint against Ram Gopal Varma, last month said, when she spoke to Ram Gopal Varma in a tv-channel interview, the film-maker asked her to act in his next porn movie. Mani further said that she had given a written complaint against Ram Gopal Varma at MVP police station in Visakhapatanam, but the Vizag police didn't file an FIR.
Last week, Telangana police had filed a case against the film-maker after Devi (Member of women association, Hyderabad) approached the Telangana Police Station.
On January 25, a day before the release of the movie, Varma was booked by the CCS after activist Devi filed a complaint.
Now Andhra Pradesh women associations and AIDWA are demanding not only lodging of FIR, but also immediate arrest of the film-maker.
Telangana Women Association leader Devi said, "There is no safety in Andhra Pradesh. When Telangana police has filed a FIR, why is Vizag police not doing the same?"
She further alleged that Ram Gopal Varma is using her influence and Vizag police is afraid of filing a case against him, since he is a celebrity.
The women groups expressed their anger and disappointment over 'God, Sex and Truth', stating that the movie portrays women in an objectionable manner. They further alleged that Ram Gopal Verma used abusive language against women in his recent interview to a TV Channel
-- ANI