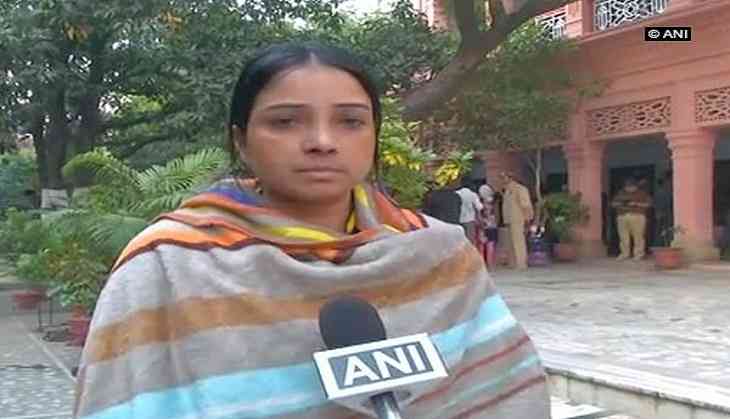 Uttar Pradesh Chief Minister Yogi Adityanath on 21 November held Janata Darbar at Gorakhnath Temple here.
Hundreds of people came from far flung areas to meet the Chief Minister to convey their complaints. A woman hailing from Uttar Pradesh's Ramapur complained that her husband gave her triple talaq over the phone, despite Supreme Court's ban over it.
Speaking to ANI, the woman said, "My husband gave me triple talaq over the phone and also threatened to kill me. Today, I have come to Chief Minister's Janata Darbar, so I can narrate my ordeal to him. A law should be made to stop this".
Earlier in the month, a case was registered against an Aligarh Muslim University (AMU) professor for allegedly divorcing his wife through triple talaq on Whatsapp. The Supreme Court in September pronounced triple talaq as 'unconstitutional'.
-ANI