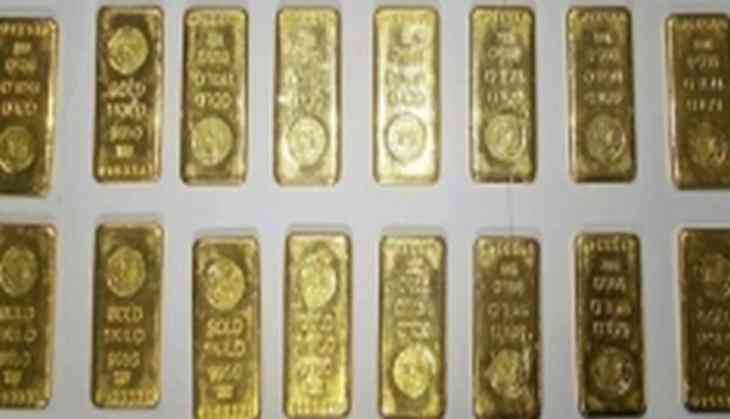 Woman arrested with 1.29 kg gold at Hyderabad airport
Officials of the Directorate of Revenue Intelligence ( DRI) on Thursday seized 1.29kg worth of gold from a lady passenger travelling from Abu Dhabi.
The accused, a passenger of Etihad Airways flight EY- 274 from Abu Dhabi to Hyderabad, was intercepted by officials at the Rajeev Gandhi International Airport here, based on the specific information.
Upon investigation, it was observed that the lady was carrying a white colour ' Preethi' mixer along with three jars.
On thorough examination, it was found that the motor of the mixer appeared to be tampered with, as some screws were missing.
When the officers dismantled the motor, they found gold inside the core of the motor. Also, the gold in molten form was poured into the mould of the motor core and shielded with a metal sheet, thus completely concealing the gold.
The accused subsequently apprehended by the officials, along with the smuggled gold.
Further details are awaited.
-ANI