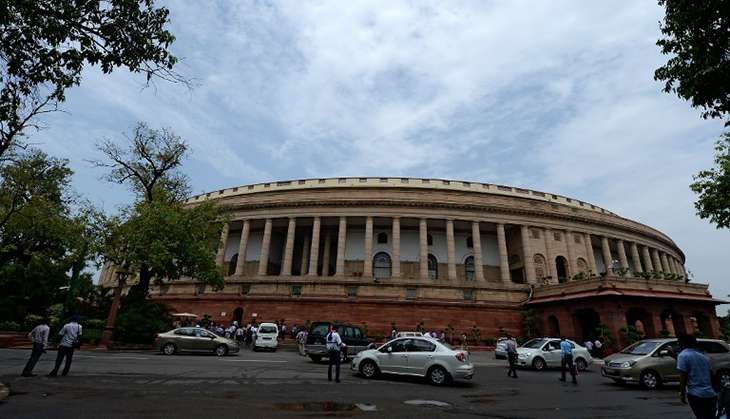 The opposition in both Houses of Parliament will meet at 9:30 a.m. today to discuss fresh strategy to counter the Center's move to demonetise high value currency notes.
"Monday morning plan. Parliament Both Lok Sabha and Rajya Sabha leaders of about 10 Opposition parties meeting at 930 a.m. Hmmm," Trinamool Congress (TMC) national spokesperson Derek O' Brien tweeted.
Meanwhile, the Bharatiya Janata Party (BJP) has issued a whip to its Rajya Sabha members, asking them to be present in the House for the next three days starting today.
Both the Houses of Parliament witnessed a stormy debate over demonetisation during the first three days of the winter session.
Also Read: Good days of BJP and PM Modi over: Mayawati
In the Lok Sabha, the Congress and some other opposition parties insisted on a discussion on demonetisation under Rule 56, which entails voting and through an adjournment motion that implies suspension of all other business.
In both Houses, the opposition parties insisted on Prime Minister Narendra Modi's presence while opposing demonetisation.
The CPI (M), in a statement, said, "Instead of immediate measures to bring relief to the people, the government has now reduced the limit of exchanging notes per person from Rs. 4,500 to Rs. 2,000. This will hit hard the poorer sections."
Also Read:PM Modi in Agra: Housing scheme, demonetisation, Kanpur tragedy & other highlights from his address
--ANI