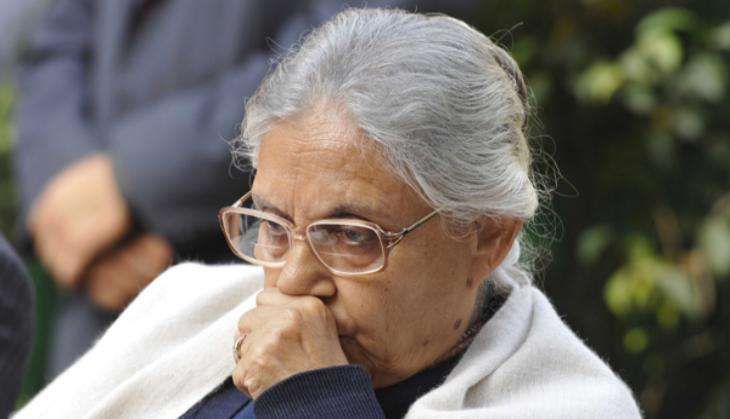 Congress leader Sheila Dikshit on Tuesday said she will withdraw as the chief ministerial candidate if her party enters into an alliance with the Samajwadi Party for the high-stakes Uttar Pradesh Assembly polls.
Dikshit told ANI there cannot be two chief ministerial faces in case of an alliance in the politically crucial state.
"Talks are on and the SP-Congress alliance will benefit Uttar Pradesh. I will do what the party high command decides," she added.
Earlier in the day, Congress leader P.L. Punia said that there has been positive results post the grand alliance in Bihar, thereby hinting that the grand old party may join hands with the Samajwadi Party.
"All political parties working in the interest of the poor and farmers joined hands in Bihar. The same is required in Uttar Pradesh as well because the forces favouring the rich and industrialists have grabbed power so far by creating confusion in the minds of the voters," he told ANI.
Punia, however, said the top brass of the Congress and Samajwadi Party can better answer as to when the grand alliance will take place in the politically crucial state.
"Talks and discussions in this regard have been going on since long. I think that a final call in this regard would come to the fore in the next two days as leaders of both the Congress and Samajwadi Party have given indications on the same," he said.
Earlier on Monday, Samajwadi Party leader Ramgopal Yadav said he was hopeful his party will forge an alliance with the Congress for the high-stakes assembly polls.
Ramgopal, however, said the final decision regarding forging an alliance with the Congress will be taken by Uttar Pradesh Chief Minister Akhilesh Yadav.
"It is Akhilesh Yadav who will decide on the alliance, but I am hopeful it will happen," he said.
In a major setback to Mulayam Singh Yadav, the Election Commission yesterday recognised the faction led by Akhilesh as the Samajwadi Party and allotted it the 'cycle' symbol.
Meanwhile, the poll process for assembly elections in Uttar Pradesh will begin today with notification for the first phase of voting scheduled on 11 February.
73 constituencies in western Uttar Pradesh will vote in this phase.
The filing of nominations for these constituencies will start today and the last date for the same will be 24 January.
The withdrawal of candidature could be done till 27 January and polling will be on 11 February.
The districts going to polls in the first phase are Shamli, Muzaffarnagar, Baghpat, Meerut, Ghaziabad, Gautam Buddha Nagar, Hapur, Bulandshahr, Aligarh, Mathura, Hathras, Agra, Firozabad, Etah and Kasganj.
Uttar Pradesh will have seven-phase polling between 11 February and 8 March.
The term of the present government will end on 27 May.
-ANI