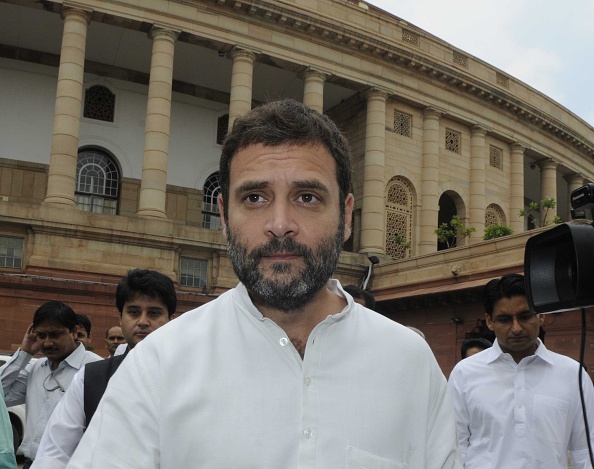 Nirbhaya's parents met Congress vice president Rahul Gandhi today.
After the meeting, her mother, Asha Devi, said she was assured by Gandhi that his party will support the bill in Parliament today.
The parents, who have been protesting the release of the youngest convict in the case, have been meeting political leaders to ensure that the Juvenile Justice Bill is passed in the Rajya Sabha.

Congress' Renuka Chowdhury feels that the bill needs to be sent to a select committee to ensure a nuanced take on the Juvenile Justice Bill.
The bill seeks to try juveniles between the age of 16 and 18, accused of committing heinous crimes under adult laws.

Earlier in the day the parents also met Parliamentary Affairs Minister(MoS) Mukhtar Abbas Naqvi.

He too assured them that the BJP will pass the bill which has been introduced a dozen times by the government but couldn't be passed due to a Parliament logjam.

The Congress had earlier claimed that the BJP's urgency in taking up the bill was an attempt to divert attention from the DDCA-Jaitley row.