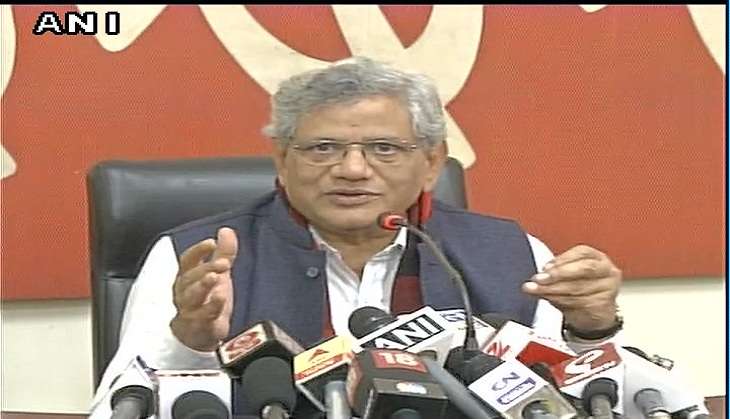 Sitaram Yechury : Will not participate in Congress' joint press conference Photo: ANI
The Congress Party's joint press conference scheduled for 27 December - for which invites were sent out to all other Opposition parties - is seeing a change in plan. CPI(M) leader Sitaram Yechury declared on 26 December that his party will not participate in the conference.
While the Congress has been banking on Opposition unity to take on the Narendra Modi government in its crusade against the demonetisation programme, alongside the CPI(M), other Opposition parties including Nitish Kumar's JD(U), the RJD, and the NCP amongst others have also pulled out of the meet.
"Things are not planned properly. RJD & NCP have similar reservations," Sitaram Yechury said.
Yechury pointed out that if all 16 Opposition parties are not present, that would dilute the sense of unity, thus defeating the whole purpose of a joint press conference.
"Left will give a call of protest when PM's new announcements come, depending on what they are. Will consult opposition parties also," Yechury added.