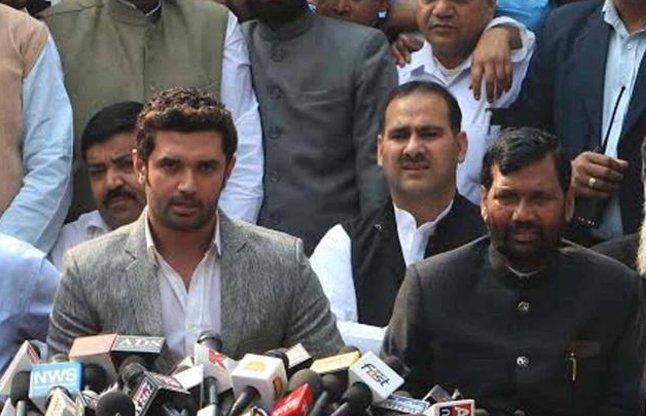 Lok Janshakti Party leader Chirag Paswan has rubbished reports of a rift in NDA alliance partners, a day after BJP President Amit Shah sealed the seat-sharing pact for Bihar elections. He said that his party's main aim was to "stop jungle raj in Bihar"
However, he did admit that initially the number of seats allotted to LJP were very different to the ones offered to them in the beginning of the alliance. "We were shocked. But Amit Shah listened to our concerns and assured us that they will be taken into account."
Chirag Paswan also emphasised that his party's agenda was the development of Bihar and it would not leave an alliance headed by the BJP over disagreements on seat sharing.
He further added: "Upendra Kushwaha and Jitan Manjhi are part of the same family. We have no problem with the number of seats given to them."
A month before the first phase of elections begin, the NDA sealed the seat sharing pact on 14 September. While the BJP kept 160 of the 243 Assembly seats for itself, it allotted 20 seats to Jitan Manjhi's Hindustani Awam Morcha (HAM) and 23 to Upendra Kushwaha's Rashtriya Lok Samta Party(RLSP). LJP has been given 40 seats.