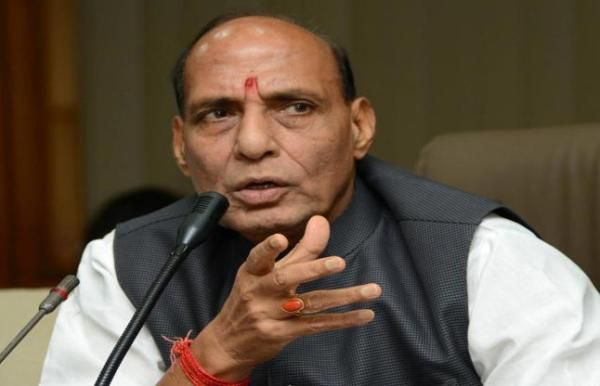 Addressing a rally in Assam's Duliajan on 29 March, Union Home Minister Rajnath Singh slammed the Congress, and alleged that they had been unsuccessful in restricting infiltration from Bangladesh. He affirmed that the centre would fence the Indo-Bangladesh border to stop infiltration.
"Congress had destroyed Assam. It seems that there was no governance in Assam. Since independence, since Bangladesh was formed, there has been intrusion. We just want some time and we will seal the India-Bangladesh border completely so that no Bangladesh intruder can come in".
"Why didn't you (Congress) seal the borders? Why didn't you stop them from entering into our land? They are not interested in all this. Never did they paid attention to such issues. Whoever is coming, they (Congress) let them come, whoever is going, they let them go, this is Congress's attitude. Does a country work like this?"
The Home Minister will address three more election rallies for the BJP in Assam today. Assembly elections will be held in the state in two phases - on 4 and 11 April. Singh will also attend two election rallies in West Bengal on Thursday before returning to the national capital. He will head to Assam again in April, where he is scheduled to address several election rallies on April 6 in the constituencies going to polls in the second phase.
-- ANI