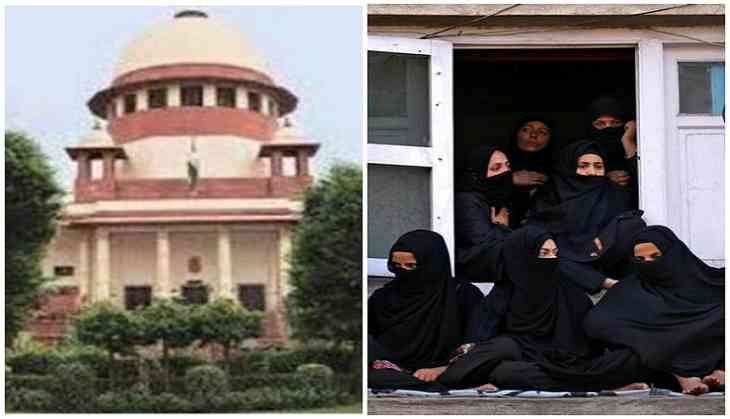 Taking up the issue of triple talaq on Thursday, the Supreme Court observed that it would examine whether the issue is fundamental to religion or not.
A five judge bench of the apex court further observed that it would not hear polygamy issue alongwith the triple talaq case.
The apex court is hearing several pleas filed by Muslim women rejecting the practice of triple talaq.
The five-judge Constitution Bench of the apex court is headed by Chief Justice Jagdish Singh Khehar and four other judges, namely Justices Kurian Joseph, Rohinton Fali Nariman, Uday Umesh Lalit and S. Abdul Nazeer.
Relentless debates on the validity and plausibility of this practice were instigated soon after one petitioner, Shayara Banu, challenged the Muslim personal law over instantaneous application of triple talaq (talaq-e-bidat), polygamy and nikah-halala.
Supporting the stance of ending the practice of triple talaq, the Allahabad High Court had earlier asserted that the rights of any person, including Muslim women, cannot be violated in the name of 'personal law'.
The court further said basic and human rights cannot be exploited on the basis of gender.
"A Muslim husband cannot give a divorce in such a manner which would put a question mark on equal rights," the court observed.
In December last year, the Allahabad High Court termed the Islamic practice of divorcing a woman by uttering the word "talaq" thrice "unconstitutional".
The court further observed that triple talaq sanctioned under Muslim Personal Law that governs marriage, property and divorce violates the rights of Muslim women.
"Triple talaq is unconstitutional. It violates the rights of Muslim women," ruled the high court, adding that no personal law board was above the Constitution.
-ANI