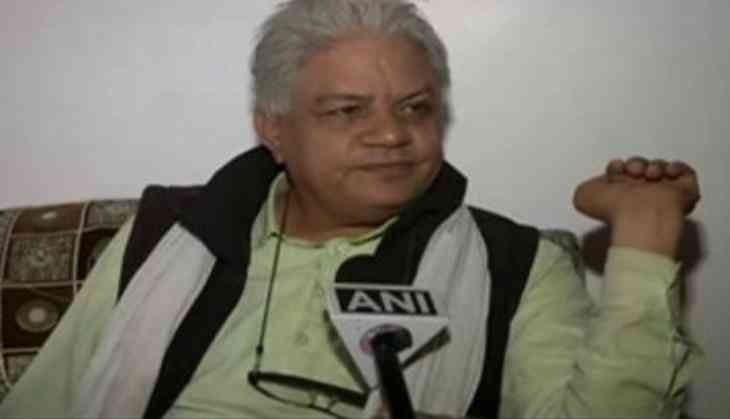 We will not rest until the company stops selling products bearing religious symbols and figures in India and, if possible in the United States, said Naresh Kadyan on Wednesday, who has filed a complaint against two US-based online retailers for selling beer with Lord Ganesha's picture on its label and footwear sporting the 'Om' symbol.
Bharat Scouts and Guides commissioner Kadyan lodged two complaints against the website yeswevibe.com for selling shoes with the Om symbol and another against lostcoast.com for using Lord Ganesha's image on beer bottle packaging and labels.
"These are two separate cases. We found that this company has been selling shoes with 'Om' imprinted on it. We later filed a complaint. We raised this matter and approached Police Commissioner and the concerned ministers, but no action was taken. Later we found that the company was selling beer bottles with Lord Ganesha's figure on its label. Yesterday again we registered the case with the police," Kadyan told ANI.
Kadyan said the issue should not be viewed as a religious one as these symbols are considered to be source of positive energy for the people.
"We don't consider this to be a religious issue because we believe that the Om symbol carries a positive energy and the same is considered with the Lord Ganesh's figure. Every religious person believes that. We have given two days time to Delhi Police to take stringent action and if they fail to act we would again approach ministers from the BJP and the AAP Government. We will make sure that these products are banned in Delhi and as well as US," he said.
Kadyan wrote the first letter to the Ministry of External Affairs (MEA) to register an FIR against the websites and asked them to ensure that the products are removed from sale.
The second complaint was filed at Delhi's Prashant Vihar police station, in which it was stated that the symbol Om is affiliated with religious feelings and beliefs of Hindu communities across the globe.
"Deliberate and malicious acts, intended to outrage religious feelings of any class by insulting its religion or religious beliefs, violated the different sections of the laws of land, including 295 A and 153 A of the IPC," reads the complaint.
--ANI