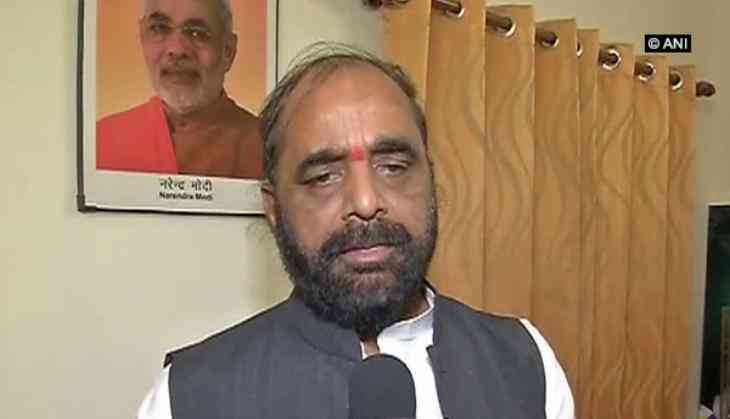 Will encourage Kashmiris to vote in large numbers, assures Centre (ANI)
With the Election Commission deferring the Anantnag by-polls till May 25 in wake of the tensions in the Valley, the Centre on Tuesday assured that it would try its best to encourage the Kashmiris to vote in large numbers in the upcoming elections.
Minister of State for Home Affairs Hansraj Ahir told ANI that the prevailing situation in the valley is shocking and added the decision to defer the by-polls is a loss for democracy and the nation.
"Some youth under the guidance of Pakistan pelted stones in the valley during the election to which ultimately the people of the valley are suffering. The voting ratio has decreased in the valley. We will try our best to encourage the people of Jammu and Kashmir to come out and vote in the upcoming elections. Every citizen has the same right and must use their right to vote as given by the Constitution of India," he said.
The Election Commission has deferred the Anantnag Lok Sabha by-polls to May 25, citing inputs by the Jammu and Kashmir Government that law and order situation is not conducive. The poll body issued a notification issued in this regard yesterday. The by-election was to be held tomorrow.
Meanwhile, a school designated as a polling station for the Anantnag by-polls was set on fire in Shopian district of Jammu and Kashmir. A Panchayat Ghar was also set ablaze in Pulwama district.
Yesterday, a Government Middle school in Shopian's Padarpora was set ablaze by unidentified people. Earlier on Sunday, the Government High School in Pulwama was razed to the ground in a similar manner.
Security has been stepped in the wake of the recent violence in the valley. Polling booths have been provided maximum security, with hundreds of troopers deployed at colleges and schools where voting will be held.
Following the escalation of violence on Sunday, internet services have been suspended in entire Kashmir Valley till the Anantnag by-polls. Besides, all Kashmir University exams have also been postponed. New dates for the same will be notified separately.
Meanwhile, with another civilian succumbing to injuries, the death toll in the brutal Budgam crashes has gone up to seven.
-ANI