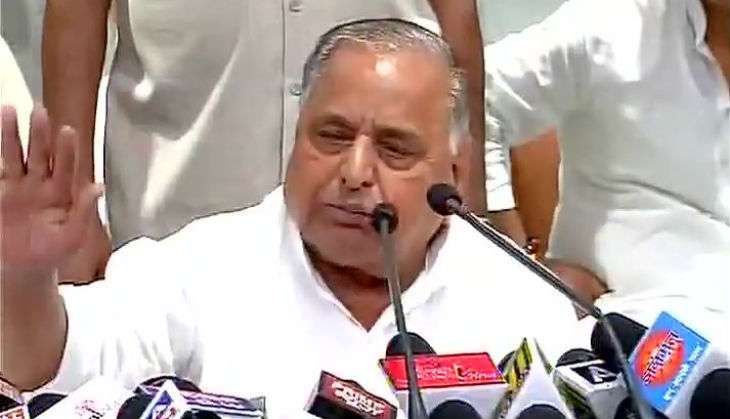 In a bid to show that the ongoing rift between UP chief minister Akhilesh Yadav and his uncle Shivpal Singh Yadav is finally over, Samajwadi Party supremo Mulayam Singh Yadav on 25 October said the party and the Yadav family is united.
While he claimed that everything is fine in the Yadav camp, Mulayam Singh didn't say whether Akhilesh will be the CM if SP wins next year's Assembly polls.
"I have full faith in people, they will support us again, give us a mandate and decide who the CM will be," said Mulayam Singh at a press conference.
Also Read: I will abide by Mulayam Yadav's decision: Shivpal Yadav
Talking about the family feud, he said, "There is no rift in our Samajvadi Party parivar. I have full faith in all our leaders. I will continue working for the welfare of the people. I understand their pain. Our family is united, so is our party."
Shivpal Yadav, who was sacked from the UP Cabinet on Sunday, accompanied Mulayam Singh in the press conference and Akhilesh didn't attend it.
In response to a question about the impending elections, Mulayam Singh said, "Yes it is true that the majority was in my name (in 2012), we made Akhilesh CM. Now it is up to him to carry out the responsibilities."
Also Read: