Somi Das
| Updated on: 25 July 2015, 23:45 IST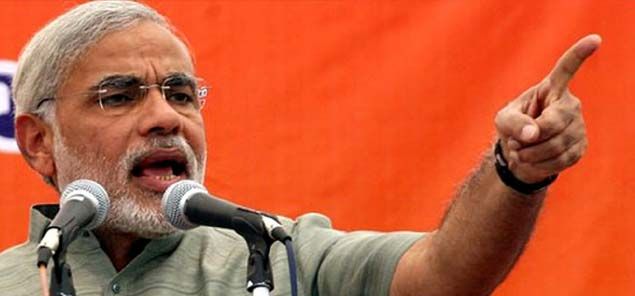 Prime Minister's maiden visit to Bihar- the election hotbed for the next few months - was high on promises of a better future for the state that is considered to be economically backward.
Before the PM began his inaugural speech at IIT Patna campus, Bihar Chief Minister Nitish Kumar had already posed the question of special status for Bihar. He questioned, "You promised special status for Bihar. 14 months and people are still waiting."
The Prime Minister didn't disappoint the people of Bihar though. Or so it seemed. "Looking at our dreams for a prosperous Bihar, we will give a bigger package than Rs 50,000 crore. This is my promise. Bihar will get Rs 3.75 lakh crore between 2015 and 2020," he said in his speech. Although, no announcement has been made, there is a possibility of a huge central grant for the state.
However, JD(U)'s national spokesperson KC Tyagi pointed out that there is a difference between special package and special status.
Why Bihar wants a special status?
Getting a special status helps a state in attracting industry and makes a major chunk of Centre's gross budgetary support for Plan expenditure accessible.
JDU leader NK Singh in an article in The Economic Times in 2013 argued, "Bihar's share in manufacturing is a meagre 0.4% compared to higher numbers for Himachal Pradesh, Uttarakhand, Assam and J&K,(all states with special status) which have a smaller populations compared to Bihar. Also, Bihar's plea for special category status seeks to reverse policies of the past such as freight equalisation, skewed central investment and political predilections in the devolution of resources".
Nitish Kumar had submitted a memorandum to the Prime Minister in 2011 comprising signatures of over 1.25 crore people from Bihar for consideration the demand of granting Bihar special status. While acknowledging the backwardness in Bihar, an Inter-Ministerial Group formed to look into the matter rejected the demand saying Bihar doesn't fulfill all the criterion to deserve the status.
The politics of special status
Special status for Bihar has been one of the major rallying points for Bihar Chief Minister Nitish Kumar.
He has been demanding special status for the state since 2012 - long before political calculations for 2014 General Elections kicked in. He saw an opportunity in West Bengal Chief Minister Mamata Banerjee, abandoning UPA over LPG subsidy two years before the general elections. He said, "I will extend support to anyone in the formation of the next Government if it grants special status to Bihar."
Before the elections when UPA promised to make economic backwardness as one of the criterion, Nitish said that he has finally won. However, the special status didn't come his way. An angry Nitish in 2013, a year before the elections had claimed that UPA had cheated the state.
Eventually, JD(U) after breaking its alliance with BJP in the state over Modi's prime ministerial candidature, didn't go with UPA either. It badly lost the Lok Sabha elections with BJP winning as many as 31 out of 40 seats in the state. Now, with the elections around, the demand for special status would again take centre stage.