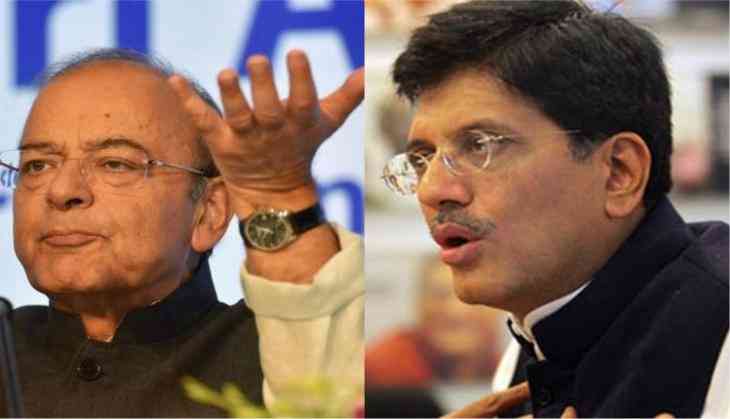 Congress leader Manish Tewari takes dig at PM Modi and Union Minister Arun Jaitley on Monday citing information on the PMO website and Finance Ministry websites. The Congress leader asked PM Narendra Modi to clear the 'ambiguity' around the person in charge of the Finance Ministry — Arun Jaitley or Piyush Goyal.
The PMO's website, updated on May 14, 2018, showcase Arun Jaitley as 'Minister without Portfolio.' While The Ministry of Finance and Corporate Affairs is listed under Piyush Goyal along with his portfolio of Minister of Railways and Coal.
Referring to the information available on PMO and ministry of finance websites, Tewari asked:
"Who is finance minister of India? PMO's website says one thing, finance ministry website tells another story. The gentleman designated without portfolio on PMO website is holding meetings via video conference. PM needs to tell country who is his finance minister."
Piyush Goyal was given additional charge of Finance Ministry on May 14 following the medical treatment of Arun Jaitley. Jaitley underwent a successful kidney transplant at the All India Institute of Medical Sciences (AIIMS) later that month.
Tewari also said: "Not having a clarification on who exactly was the Finance Minister of India during a time of economic difficulty, reflects a sad state of governance."
A statement from the President's Office said, that the portfolios of Finance and Corporate Affairs were temporarily assigned to Goyal in the absence of Jaitley.
Also read: Jammu And Kashmir: BJP Breaks Alliance With CM Mehbooba Mufti's PDP In state