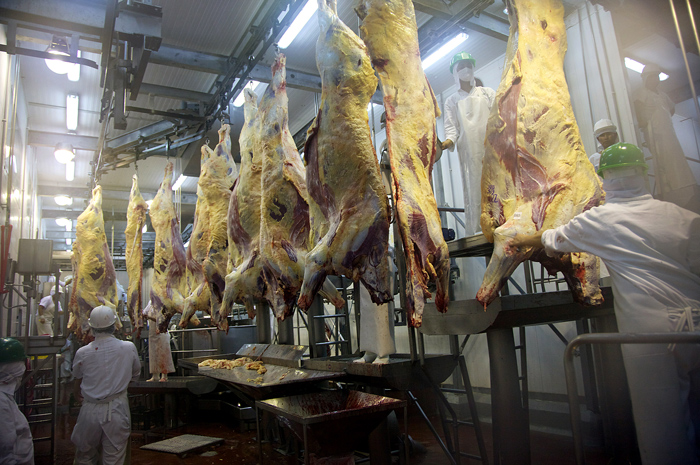 For Prime Minister Narendra Modi, beef export was an election issue. During a poll rally in Bihar in 2014, he referred to a 'pink revolution'. And the latest Dadri lynching was also an issue with a family allegedly consuming beef. Given all this, it is indeed surprising the the Bharatiya Janata Party (BJP) has apparently received donations worth Rs 2.50 crore from buffalo meat export companies.
This has come to light with the contribution reports of 2013-14 and 2014-15 submitted to the Election Commission.
According to a TOI report, Frigorifico Allana Ltd, Frigerio Converva Allana Ltd and Indagro Foods Ltd donated Rs 2 crore to the party in 2013-14 and Rs 50 lakh in 2014-15.
All three companies, reportedly, are subsidiaries of Allanasons Ltd, which is a leading buffalo meat exporter in India.
It is mandatory for political parties to disclose the source of donations that are worth more than Rs 20,000, to avail of a 100 per cent tax exemption.
Beef ban has been one of the most talked-about issues ever since the BJP came to power.