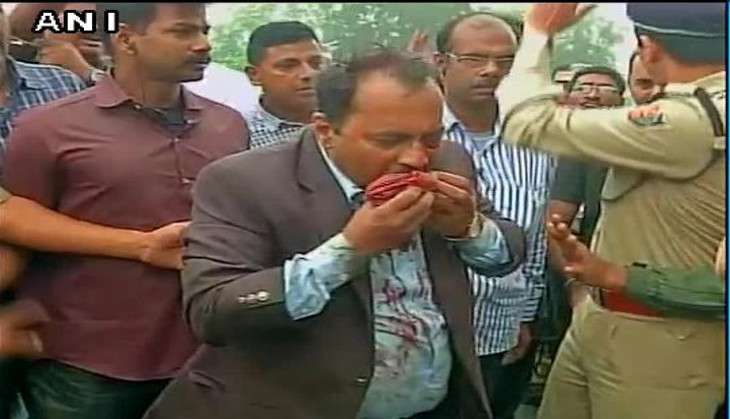 President Pranab Mukherjee and West Bengal Chief Minister Mamata Banerjee escaped unhurt after a car in their convoy fell into a gorge in Gorabari, Darjeeling, on 15 July.
While the President and the CM are reportedly safe, six personnel in their convoy were rescued and rushed to the hospital.
President Mukherjee and Mamata Banerjee and were on their way to Bagdogra from Darjeeling when the car reportedly took a steep turn and fell into the gorge.
The West Bengal CM is scheduled to hold a reception for President Mukherjee during his three-day visit to Darjeeling. Banerjee has announced an award for the rescue team which handled operations during the mishap.
Visuals of the spot where a car in Mamata Banerjee's convoy fell into a gorge, WB CM reviews rescue operations. pic.twitter.com/CaCFE8URhm

— ANI (@ANI_news) July 15, 2016
Mishap involving WB Chief Minister and President's cavalcade in Darjeeling pic.twitter.com/93YjVd2wc0

— ANI (@ANI_news) July 15, 2016
West Bengal CM Mamata Banerjee thanks rescue team, announces reward. Her convoy car fell into a gorge in Darjeeling pic.twitter.com/GaGCuBjZx7

— ANI (@ANI_news) July 15, 2016
Visuals of spot in Darjeeling where a car in Mamata Banerjee's convoy fell into a gorge, WB CM reviews rescue ops pic.twitter.com/pNJkiU5Z3F

— ANI (@ANI_news) July 15, 2016